Recusal Of Judges: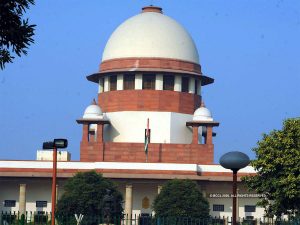 Two Supreme Court (SC) judges have recused themselves from hearing cases relating to West Bengal.
Recusal is the act of abstaining from participation in an official action such as a legal proceeding due to a conflict of interest of the presiding court official or administrative officer.
Reason for Recusal:
When there is a conflict of interest, a judge can withdraw from hearing a case to prevent creating a perception that he carried a bias while deciding the case.
The conflict of interest can be in many ways such as:

Having a prior or personal association with a party involved in the case.
Appeared for one of the parties involved in a case.
Ex parte communications with lawyers or non-lawyers.
An appeal is filed in the SC against a judgement of a High Court (HC) that may have been delivered by the SC judge when he was in the HC.
In a matter of a company in which he holds shares unless he has disclosed his interest and there is no objection to it.
The practice stems from the cardinal principle of due process of law that nobody can be a judge in her own case.
Any interest or conflict of interest would be a ground to withdraw from a case since a judge has a duty to act fair.