Eunuchs Act : Telangana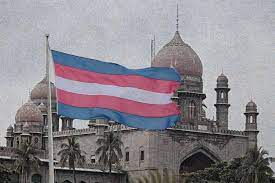 The Telangana High Court recently made a significant ruling ,striking down the Telangana Eunuchs Act of 1919.
The court found the Act to be unconstitutional, infringing upon the rights of transgender individuals and undermining their equality, privacy, and dignity.
Specifically, the Act was found to contravene Article 14, which guarantees the right to equality, and Article 21, which protects the right to privacy and dignity.
By imposing mandatory registration requirements on eunuchs and imposing restrictive measures on their attire and activities, the Act impinged upon their fundamental rights.
Originally known as the Andhra Pradesh (Telangana Area) Eunuchs Act, the legislation was enacted in 1919 within the Hyderabad Nizam's dominions.
It primarily targeted individuals defined as "eunuchs," encompassing those who self-identified as impotent or displayed impotence on medical inspection.
The Act compelled eunuchs to register with authorities and provided provisions for their monitoring.