PESA Act: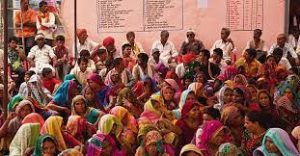 Aam Aadmi Party (AAP) leader Arvind Kejriwal on August 7 declared a six-point "guarantee" for tribals in Gujarat's Chhota Udepur district, including the "strict implementation" of The Panchayats (Extension to the Scheduled Areas) Act (PESA Act).
The PESA Act was enacted in 1996 "to provide for the extension of the provisions of Part IX of the Constitution relating to the Panchayats to the Scheduled Areas".
Under the PESA Act, Scheduled Areas are those referred to in Article 244(1), which says that the provisions of the Fifth Schedule shall apply to the Scheduled Areas and Scheduled Tribes in states other than Assam, Meghalaya, Tripura, and Mizoram.
The Fifth Schedule provides for a range of special provisions for these areas.
The PESA Act was enacted to ensure self-governance through Gram Sabhas (village assemblies) for people living in the Scheduled Areas.
It recognises the right of tribal communities, who are residents of the Scheduled Areas, to govern themselves through their own systems of self-government, and also acknowledges their traditional rights over natural resources.