FATF's Grey List: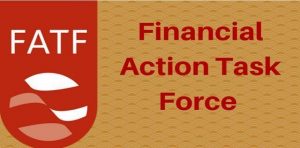 Pakistan got a reprieve from the Financial Action Task Force (FATF) as FATF announced that the country could be removed from the grey list.
FATF is expected to decide whether to take Pakistan off the 'grey' list at the end of its plenary session in Berlin in October.
Pakistan has been on the FATF grey list continuously since June 2018.
Grey listing means FATF has placed a country under increased monitoring to check its progress on measures against money laundering and terrorism financing.
The "grey list" is also known as the "increased monitoring list".
As of March 2022, there are 23 countries on the FATF's increased monitoring list — officially referred to as "jurisdictions with strategic deficiencies" — that include Pakistan, Syria, Turkey, Myanmar, Philippines, South Sudan, Uganda, and Yemen.
Removal from the List:
To be pulled out of the grey list, a country has to fulfill the tasks recommended by the FATF, for instance, confiscating properties of individuals associated with terrorist groups.
If the FATF is satisfied with the progress, it removes the country from the list.
The FATF most recently took Zimbabwe, and before that Botswana and Mauritius, off the grey list.
Zimbabwe has strengthened the effectiveness of its AML/CFT regime and addressed related technical deficiencies to meet the commitments in its action plan regarding the strategic deficiencies that the FATF identified in October 2019.
AML/CFT refers to "Anti-Money Laundering/Combating the Financing of Terrorism".
In the case of Pakistan, it first entered the list in 2008, left it, and then was on it from 2012 to 2015. Since 2018, it has not been removed from the list.
The FATF had issued the 27-point action plan after placing Pakistan on the 'Grey List' in June 2018.
The action plan pertains to curbing money laundering and terror financing. A parallel action plan was handed out by the FATF's regional partner – the Asia Pacific Group (APG) – in 2019.