UPI Pay Linkages: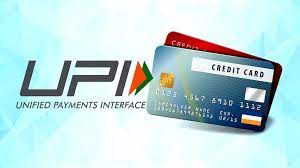 India's Unified Payments Interface (UPI) and Singapore's PayNow have been integrated to enable faster Remittances between the two countries.
Singapore has become the first country with which cross-border Person to Person (P2P) payment facilities have been launched.
The UPI-PayNow partnership marks the world's first to feature cloud-based infrastructure and participation by non-bank financial institutions.
Linkage:

With this facility, funds held in bank accounts or e-wallets can be transferred to /from India using just the UPI ID, mobile number, or VPA.
This facility will eliminate the need for entering the details of beneficiaries, such as bank account numbers, bank codes etc.
UPI:
UPI is India's mobile-based fast payment system, which facilitates customers to make round-the-clock payments instantly, using a Virtual Payment Address (VPA) created by the customer.
VPA is a unique identifier assigned to an individual to facilitate the transfer of funds through a digital payments system.
It is a user-created identifier that can be used instead of providing sensitive bank account details while making payments.
It eliminates the risk of sharing bank account details by the remitter. UPI supports both Person-to-Person (P2P) and Person-to-Merchant (P2M) payments and it also enables a user to send or receive money.
PayNow:
PayNow is a fast payment system in Singapore. It enables peer-to-peer funds transfer service, available to retail customers through participating banks and Non-Bank Financial Institutions (NFIs) in Singapore.
It allows users to send and receive instant funds from one bank or e-wallet account to another in Singapore by using just their mobile number, Singapore National Registration Identity Card (NRIC)/Foreign Identification Number (FIN), or VPA.