Indigenous Indian Light Tank Zorawar: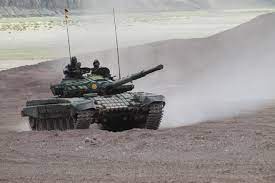 With the experience of deploying armour at an altitude of 15,000 ft. to outmanoeuvre the movement of Chinese forces during the stand-off in eastern Ladakh, the Indian Army is prioritising the procurement of the indigenous Indian light tank named 'Zorawar', for deployment in the mountains.
In addition to the light tank, the Army will induct niche technologies such as loitering munitions, anti-drone capabilities and next generation Intelligence, Surveillance and Reconnaissance (ISR) capabilities.
The recent experiences along the northern borders have shown that armour equipment profile is one of the most prominent factors in defining the operational capability of land forces.