Fifth State Food Safety Index: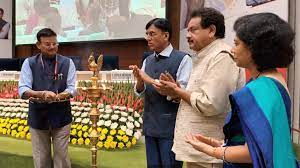 The union Health Minister released the fifth State Food Safety Index in New Delhi.
Among the large state category: Kerala is the top-ranking state followed by Punjab and Tamil Nadu.
Among the small states category: Goa is the top-ranking state followed by Manipur, and Sikkim in the Small States category.
Among the Union Territories category: Jammu and Kashmir, Chandigarh, and Delhi
The Index is an annual assessment released by the Food Safety and Standards Authority of India (FSSAI).
It was started in 2018-19 and serves as a tool to propel States and Union Territories to enhance their performance and establish robust food safety ecosystems within their jurisdictions
This index is based on the performance of the State/ UT on five significant parameters, namely, Human Resources and Institutional Data, Compliance, Food Testing – Infrastructure and Surveillance, Training & Capacity Building and Consumer Empowerment.
The Index is a dynamic quantitative and qualitative benchmarking model that provides an objective framework for evaluating food safety across all States/UTs.