Finland And Sweden Submitted A Joint Application To Join NATO: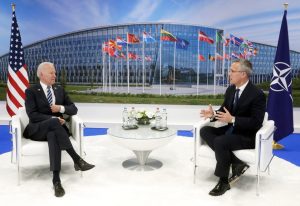 Finland and Sweden submitted a joint application to join NATO as Russia's invasion of Ukraine forces a dramatic reappraisal of security in Europe.
The North Atlantic Treaty Organization (NATO) is an intergovernmental military alliance between 30 member states – 28 European states, the United States, and Canada.
The organization, headquartered in Brussels, implements the North Atlantic Treaty, which was signed on 4 April 1949.
The reversal of the Nordic countries' long-standing policy of non-alignment came amidst the Ukraine-Russia conflict.
The membership push could represent the most significant expansion of NATO in decades, doubling its border with Russia.
But the applications face resistance from NATO member Turkey, which accuses the Nordic neighbours of harbouring anti-Turkish extremists.