Foreign Exchange Reserves : Declined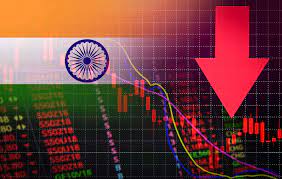 India's Forex Reserves recently declined by $1.9 billion to $607.03 billion, its lowest level in nearly 3 months.
Foreign Exchange Reserves are reserve assets held by a central bank in foreign currencies.
They are used to back liabilities on their own issued currency, support the exchange rate and set monetary policy.
These may include foreign currencies, bonds, treasury bills, and other government securities.
Reserves are denominated and expressed in the US dollar, which is the international numeraire for the purpose.
RBI is the custodian of the Foreign exchange reserves in India.
India's foreign exchange reserves comprise of;

Foreign currency assets (FCAs): These are maintained in currencies like the US dollar, euro, pound sterling, Australian dollar and Japanese yen.
Gold
SDR (Special Drawing Rights): This is the reserve currency with IMF.
RTP (Reserve Tranche Position): This is the reserve capital with IMF.

The biggest contributor to India's Forex reserves is foreign currency assets, followed by gold.