Framework For Water Quality Testing, Monitoring: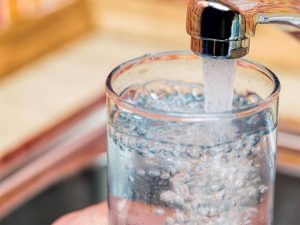 Jal Shakti Ministry launches a framework for water quality testing, monitoring.
The framework is part of the Centre's flagship Jal Jeevan Mission. Of the ₹3.6 lakh crore Jal Jeevan budget, 2% has been earmarked for quality monitoring.
The guidelines mandate a network of the National Accreditation Board for Testing and Calibration Laboratories (NABL) accredited labs to be set up in every State, district and block over the next year.
At the panchayat level, teams of women in the village water and sanitation committees will be given field testing kits.
State governments can include private players as part of the network, but the Centre has capped tariffs to ensure that they remain within the reach of the common man.
Apart from voluntary tests by members of the public, officials have been mandated to do regular inspections. All results of testing will be fed into the Water Quality Information Management System.
The basic water quality parameters prescribed under the guidelines are:

pH value, total dissolved solids, turbidity, chloride, total alkalinity, total hardness, sulphate, iron, total arsenic, fluoride, nitrate, total coliform bacteria, e.coil or thermo-tolerant coliform bacteria.