Daily Current Affairs for Government Exams:
Today Current Affairs: 3rd September 2020 for UPSC IAS exams, State PSC exams, SSC CGL, State SSC, RRB, Railways, Banking Exam & IBPS, etc
Contents:
"Mission Karmayogi"-:
Sree Narayana Guru :
UNSC Resolution 1267 Sanctions Committee:
Merchandise Exports from India Scheme (MEIS)::
13th edition of Global Innovation Index released.:
Entrepreneurs in Residence (EIR) under the National Initiative for Developing and Harnessing Innovations (NIDHI) program:
Other important current affairs:
1."Mission Karmayogi"-: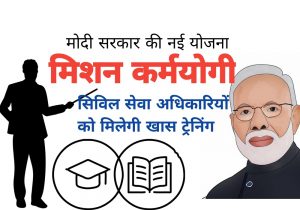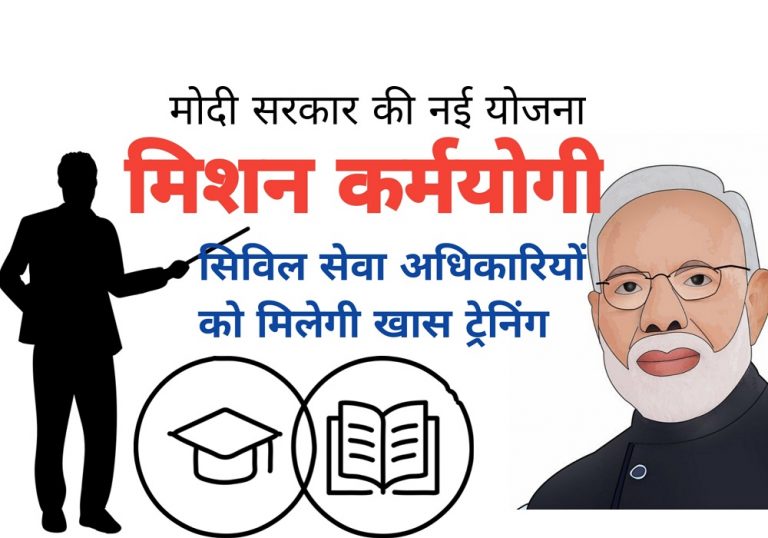 The Union Cabinet has approved launching of "Mission Karmayogi"- National Programme for Civil Services Capacity Building (NPCSCB).
NPCSCB has been designed to lay the foundations for capacity building for Civil Servants so that they remain entrenched in Indian Culture and sensibilities and remain connected, with their roots, while they learn from the best institutions and practices across the world.
The Programme will be delivered by setting up an Integrated Government Online Training-iGOT Karmayogi Platform.
To cover around 46 lakh Central employees, a sum of Rs.510.86 crore will be spent over a period of 5 years from 2020-21 to 2024-25.
The expenditure is partly funded by multilateral assistance to the tune of USD 50 million.
The guiding principles of the Programme will be:
Supporting Transition from 'Rules based' to 'Roles based' HR Management.
To emphasize on 'on-site learning' to complement the 'off-site' learning,
To create an ecosystem of shared training infrastructure including that of learning materials, institutions and personnel,
To calibrate all Civil Service positions to a Framework of Roles, Activities and Competencies (FRACs) approach and to create and deliver learning content relevant to the identified FRACs in every Government entity.
To make available to all civil servants, an opportunity to continuously build and strengthen their Behavioral, Functional and Domain Competencies in their self-driven and mandated learning paths.
To enable all the Central Ministries and Departments and their Organizations to directly invest their resources towards co-creation and sharing the collaborative and common ecosystem of learning through an annual financial subscription for every employee.
To encourage and partner with the best-in-class learning content creators including public training institutions, universities, start-tips and individual experts,
To undertake data analytics in respect of data emit provided by iGOT- Karmayogi pertaining to various aspects of capacity building, content creation, user feedback and mapping of competencies and identify areas for policy reforms.
 iGOT Karmayogi Platform:
The Programme will be delivered by setting up an Integrated Government Online Training-iGOTKarmayogiPlatform.
The platform brings the scale and state-of-the-art infrastructure to augment the capacities of over two crore officials in India.
The platform will evolve into a vibrant and world-class market place for content where carefully curated and vetted digital e-learning material will be made available.
Besides capacity building, service matters like confirmation after probation period, deployment, work assignment and notification of vacancies etc. would eventually be integrated with the proposed competency framework.
2. Sree Narayana Guru :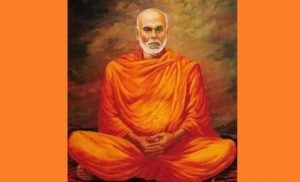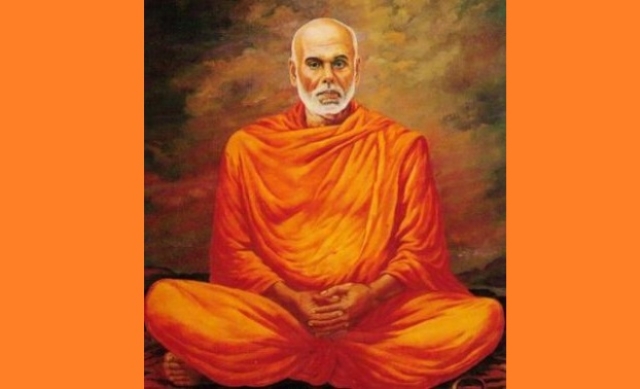 164th birth anniversary of Sree Narayana Guru observed on 2nd September.
Sree Narayana Guru:
Narayana Guru (1856 – 1928) was a social reformer. He has been credited with transforming the social fabric of kerala and changing the beliefs of keralites in ways unimaginable at that point in time.
He was born into an Ezhava family in an era when people from such communities, which were regarded as Avarna, faced much social injustice in the caste-ridden society of Kerala.
Contributions:
He led a reform movement in Kerala, rejected casteism, and promoted new values of spiritual freedom and social equality.
He stressed the need for the spiritual and social upliftment of the downtrodden by their own efforts through the establishment of temples and educational institutions.
In the process, he denounced the superstitions that clouded the fundamental Hindu cultural convention of caste.
He preached the 'oneness' of humanity, crossing the boundaries of caste and creed.
In 1888, he installed an idol of siva at Aravippuram in Kerala in his effort to show that the consecration of god's image was not a monopoly of the brahmins. This is popularly known as Aravippuram movement.
In one temple he consecrated at Kalavancode, he kept mirrors instead of idols. This symbolised his message that the divine was within each individual.
He also founded an Advaita Ashram in Kalady.
He also lent his support to the Vaikkom Satyagraha which was aimed at temple entry in Travancore for the lower castes. Mahatma Gandhi met Guru during this time.
He contributed many important literary works, the most influential being Atmopadesa Satakam which he composed in 1897.
3.UNSC Resolution 1267 Sanctions Committee:


The United Nations Security Council (UNSC) has rejected all Pakistan's requests to list four Indians as designated terrorists under its 1267 Committee for Counterterrorism Sanctions.
The USA, UK, France, Germany and Belgium blocked Pakistan's requests due to lack of evidence.
While the USA, UK and France are permanent members of the UNSC, Germany and Belgium are non-permanent members.
Key Points
In September 2019, Pakistan had alleged that four Indians working in Afghanistan, formed an Afghanistan-based "Indian terror syndicate" that was organising the banned terror groups Tehreek-e-Taliban Pakistan (TTP) and Jamaat-Ul-Ahrar (JuA) to carry out attacks in Pakistan.
Pakistan and China also moved the joint proposal to declare one of these four, as a sanctioned terrorist with links to TTP and JuA.
This proposal received a veto from the USA in UNSC.
Pakistan later claimed it had made a statement at an Open Debate of the Security Council on the Report of the Secretary-General on the Threats to International Peace and Security posed by Terrorism Actions, accusing India of terrorism.
However, the UNSC President had refused to take cognisance of the statement, as Pakistan is not a member of the UNSC.
India formally protested against this calling this a false claim.
In July 2020, Pakistan moved the 1267 Resolution Sanctions Committee to designate the four Indians as global terrorists.
Reasons for Pakistan's Actions :
The tension between India and Pakistan has escalated after the abrogation of special status to Jammu and Kashmir under Article 370 in August 2019, which was heavily objected by Pakistan.
Pakistan released a new political map that included all of Jammu & Kashmir, Ladakh, Sir Creek and Junagadh on the completion of one year of abrogation of Article 370.
After repeated attempts (in 2009, 2016 and 2017) to list Pakistan-based Jaish-e-Mohammad chief as "global terrorist", India finally succeeded in getting him listed in 2019. This move was not received well by Pakistan as it tainted its international image as a terrorism-supporter.
Pakistan also received another extension on the greylist of the Financial Action Task Force (FATF) until October 2020.
It also faced setbacks on other fronts like the United States slamming its record on terrorism, including its failure to act against groups like the Lashkar-e-Taiba (LeT).
Pakistan also opposed India's leadership in dealing with the Covid-19 crisis in the SAARC region which was criticized by India.
Pakistan's requests to get Indians listed in the 1267 sanctions are also being seen as attempts to target India ahead of January 2021, when India will join as a non-permanent member for a two year term at the UNSC.
UNSC Resolution 1267 Sanctions Committee
This committee oversees the implementation of sanctions pursuant to UNSC resolutions 1267 (1999) 1989 (2011) and 2253 (2015).
It was adopted unanimously on 15th October 1999.
It is one of the most important and active UN subsidiary bodies working on efforts to combat terrorism, particularly in relation to Al Qaeda, Taliban and the Islamic State group. It prepares a consolidated list of people associated with these organizations.
It discusses UN efforts to limit the movement of terrorists, especially those related to travel bans, the freezing of assets and arms embargoes for terrorism.
4.Merchandise Exports from India Scheme (MEIS)::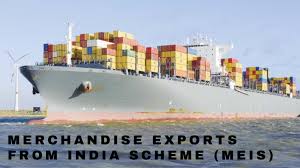 A limit has been imposed on total rewards under the Merchandise Exports from India Scheme (MEIS).
Limits imposed (Not so important for the exam. However, have a brief overview of the changes):
The total reward which may be granted to an Import Export Code (IEC) holder under the scheme shall not exceed Rs.2 Crore per IEC of exports made in the period 1.9.2020 to 31.12.2020.
Any IEC holder who has not made any exports for a period of one year preceding 1.9.2020 or any new IECs obtained on or after 1st September would not be eligible for submitting any claim under MEIS.
About MEIS:
Merchandise Exports from India Scheme (MEIS) under Foreign Trade Policy of India (FTP 2015-20) is one of the two schemes introduced in Foreign Trade Policy of India 2015-20, as a part of Exports from India Scheme (The other scheme is Service Exports from India Scheme (SEIS)).
The rewards are given by way of duty credit scrips to exporters.
The MEIS is notified by the DGFT (Directorate General of Foreign Trade) and implemented by the Ministry of Commerce and Industry.
Objective of the scheme:
To offset infrastructural inefficiencies and associated costs involved in export of goods/products, which are produced/manufactured in India, especially those having high export intensity, employment potential and thereby enhancing India's export competitiveness.
MEIS replaced the following five other similar incentive schemes present in the earlier Foreign Trade Policy 2009-14:

Focus Product Scheme (FPS).
Focus Market Scheme (FMS).
Market Linked Focus Product Scheme (MLFPS).
Infrastructure incentive scheme.
Vishesh Krishi Gramin Upaj Yojna (VKGUY).
5.13th edition of Global Innovation Index released.:


The index is a leading reference for measuring an economy's innovation performance.
Released By: The GII is co-published by Cornell University, INSEAD, and the World Intellectual Property Organization (WIPO), a specialized agency of the United Nations.
Theme: Who Will Finance Innovation? is timely given the human and global economic damage wreaked by the COVID-19 global pandemic.
GII rankings are based on 80 indicators, from traditional measurements like research and development investments and international patent and trademark applications.
India's performance:
India climbed four spots and is now at 48th position in the list.
India is at the top position among the nations in central and southern Asia.
India has now become the third most innovative lower middle-income economy in the world.
India ranks in the top 15 in indicators such as ICT (Information and Communication Technology) services exports, government online services, graduates in science and engineering, and R&D-intensive global companies.
Global scenario:
The rankings show stability at the top but a gradual "eastward shift in the locus of innovation" as Asian economies like China, India, the Philippines and Vietnam have advanced considerably in the innovation ranking over the years.
Top 5: Switzerland, Sweden, the US, the UK and the Netherlands lead the innovation ranking.
6. Entrepreneurs in Residence (EIR) under the National Initiative for Developing and Harnessing Innovations (NIDHI) programme :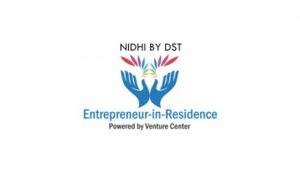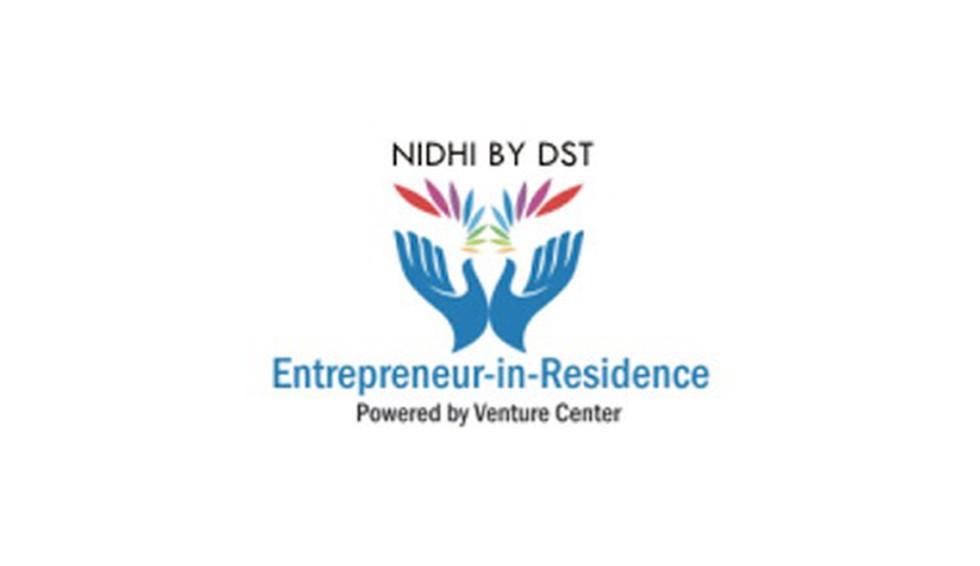 A brochure featuring Entrepreneurs in Residence (EIR) under the National Initiative for Developing and Harnessing Innovations (NIDHI) programme was launched by Department of Science & Technology (DST) Secretary.
The brochure brought out by Venture Center, details what the EIRs are working on and some highlights about them. It is also meant to be a directory of all EIRs. All contributing project execution partners are also featured in the brochure.
Entrepreneurs-in-Residence (EIR) Programme is under National Initiative for Developing and Harnessing innovations (NIDHI) of Department of Science and Technology.
It supports aspiring entrepreneur for pursuing a promising technology business idea over a period up to 18 months with a subsistence grant up to Rs 30000 per month with a maximum cap for total support of Rs 3.6 lakh to each EIR over a maximum of 18 months.
The NIDHI-EIR programme provides tremendous opportunities for innovative entrepreneurs to expand their networks and get critical feedback on their ventures in order to promote their entrepreneurial career goals and aspirations.
Other important current affairs:
1.The Intellectual Property Appellate Board (IPAB) has rejected a plea from Red Bull, manufacturer of an energy drink, for the removal of a trademark registered in the name of Dr. Reddy's Laboratories Limited.
Red Bull has adopted a trademark with tagline "Gives You Wings" and said due to the extensive publicity, the concept of an animal/human acquiring wings after consumption of the Red Bull Energy Drink has become exclusively associated with it.
However, another trademark was registered in November 2001 with the tagline "Your Wings to Life", in the name of Dr. Reddy's Laboratories Limited. Now, Red Bull had sought its cancellation.
The rival trademarks are neither deceptively similar nor identical with. The applicant mark "Your Wings to life" is not the main mark. It is the sub-brand.
Therefore, the goodwill and reputation alleged by the applicant is not pertaining to the main mark Red Bull. Hence, both trademarks are not similar.
2.118 mobile apps blocked, By:The Ministry of Electronics and Information Technology by invoking it's power under section 69A of the Information Technology Act read with the relevant provisions of the Information Technology (Procedure and Safeguards for Blocking of Access of Information by Public) Rules 2009.
In view of the emergent nature of threats. It has been said that these apps are engaged in activities which is prejudicial to sovereignty and integrity of India, defence of India, security of state and public order.
Government had received many complaints from various sources including several reports about misuse of some mobile apps available on Android and iOS platforms for stealing and surreptitiously transmitting users' data in an unauthorized manner to servers which have locations outside India.
The compilation of these data, its mining and profiling by elements hostile to national security and defence of India, which ultimately impinges upon the sovereignty and integrity of India, is a matter of very deep and immediate concern which requires emergency measures.
The Indian Cyber Crime Coordination Centre, Ministry of Home Affairs has also sent an exhaustive recommendation for blocking these malicious apps.
3.Government has also approved an MoU between India and Finland for cooperation in the field of Geology and Mineral Resources.
The MoU facilitates cooperation in the field of geology, training, mineral prognostication and suitability analysis with the intent of reinforcing and strengthening scientific links.
It was signed between Geological Survey of India (GSI), Ministry of Mines and Geological Survey of Finland, Ministry of Employment and the Economy, the Government of Finland. GSI is a premier geo-scientific organisation of the Government of India for creation and updation of national geoscientific information and mineral resource assessment.
4.Jammu and Kashmir Official Languages Bill 2020 :
The Cabinet chaired by the Prime Minister has approved the introduction in Parliament of the Jammu and Kashmir Official Languages Bill 2020 in which five languages will be official languages.
These are Urdu, Kashmiri, Dogri, Hindi and English.
Inclusion of Dogri, Hindi and Kashmiri as official languages in Jammu and Kashmir is not only a fulfillment of a long-pending public demand but is also in keeping with the spirit of equality.
5.The Lok Sabha and Rajya Sabha secretariats notified that there will be no Question Hour during the Monsoon Session of Parliament, which has been truncated to September 14-October 1 in view of the Covid-19 pandemic, and that Zero Hour will be restricted in both Houses. Opposition MPs have criticised the move, saying they will lose the right to question the government.
It is during Question Hour that Members of Parliament ask questions of ministers and hold them accountable for the functioning of their ministries. The questions that MPs ask are designed to elicit information and trigger suitable action by ministries.
Prior to Independence, the first question asked of government was in 1893.
It was on the burden cast on village shopkeepers who had to provide supplies to touring government officers.
Parliament has comprehensive rules for dealing with every aspect of Question Hour.
And the presiding officers of the two houses are the final authority with respect to the conduct of Question Hour.
Question Hour in both Houses is held on all days of the session. But there are two days when an exception is made.
There is no Question Hour on the day the President addresses MPs from both Houses in the Central Hall.
Question Hour is not scheduled either on the day the Finance Minister presents the Budget.
6.Sumit Nagal has become the 1st Indian to win grand slam singles main draw match in last 7 years.
Sumit Nagal stormed into the second round of the ongoing US Open Tennis. Nagal defeated Bradley Klahn of USA 6-1, 6-3, 3-6, 6-1 in the first round of the US Open to progress further into the tournament.
With this result, the 23-year-old Nagal has become the first Indian to win a singles main draw match at a Grand Slam in the last seven years.
In 2013, Somdev Devvarman had reached the second round of the Australian Open, French Open and US Open. Nagal, who is the world number 122, will now face second seeded Austria's Dominic Thiem in the second round of the tournament.
7.The Department of Water Resources, River Development and Ganga Rejuvenation, Ministry of Jal Shakti has launched the 'Water Heroes – Share Your Stories' Contest from September 1, 2020 with an aim to reach out to people on the important subject of water conservation and management.
Every month (from September, 2020 onwards) entries would be invited for consideration of awards. Every month a maximum of 10 entries can be considered for the awards. All selected entries will be awarded a cash prize of Rs. 10,000 each and a certificate.
To take part in the contest, the participants will have to post their success stories on water conservation through a specially made video of 1-5 minutes (along with a write-up of up to 300 words and some photographs/pictures) depicting the efforts and significant contributions to conserve and manage water resources.
This series of Contest will end on 31st August 2021.
8.Maharashtra Chief Minister Uddhav Thackeray has announced the reservation of 600 acres of Aarey land near Sanjay Gandhi National Park (SGNP) as forest, claiming it as the first instance of an extensive forest blossoming within the limits of metropolis anywhere in the world.
A reserve forest denotes forests accorded a certain degree of protection.
The term was first introduced in the Indian Forest Act, 1927 in British India, to refer to certain forests granted protection under the British crown in British India, but not associated suzerainty.
Unlike national parks or wildlife sanctuaries of India, reserved forests are declared by the respective state governments.
At present, reserved forests and protected forests differ in one important way: Rights to all activities like hunting, grazing, etc. in reserved forests are banned unless specific orders are issued otherwise.
In protected areas, rights to activities like hunting and grazing are sometimes given to communities living on the fringes of the forest, who sustain their livelihood partially or wholly from forest resources or products.
The Indian Forests Act 1927 defines the procedure to be followed for declaring an area to be a reserved forest, a protected forest or a village forest.
9.Many states in the USA are making postal voting options more easily accessible, as the USA presidential election is set to take place in November 2020 amid the Covid-19 pandemic.
Election in USA:

In the USA, all elections–federal, state, and local– are directly organised by the governments of individual states.
Unlike India, there is no Election Commission independent of the government in the USA to conduct elections at the national (federal) level.
The USA Constitution and laws grant the states wide latitude in how they administer elections, this has resulted in varying rules across the country.

Postal Voting in USA:

Every single state allows postal voting, but they have different rules for this.
In some states voters are provided absentee ballots if they provide an excuse as to why they cannot be present in person on election day.
Absentee voting allows a person to vote by mail.
However, in some states there is "no-excuse absentee voting", where voters can get an absentee ballot without providing justification.
Some states also have "vote-by-mail" facilities, where every registered voter is sent a ballot without a request.
In 2016 around 24% of voting happened through postal ballots. In 2020, the proportion is expected to surge significantly.