Fugitive Economic Offenders And Assets.: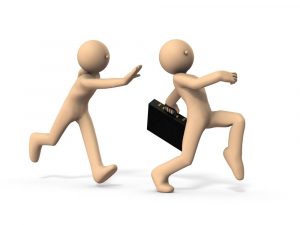 Union Minister Dr Jitendra Singh addressed the Special Session of the UN General Assembly on international cooperation to combat the challenge of Fugitive Economic Offenders and Assets.
Fugitive Economic Offenders Bill, 2018
The bill was passed by both the houses of Parliament in 2018 after the Nirav Modi–PNB fraud worth more than ₹12,000 crore and Vijay Mallya having fled the country to avoid being arrested for economic fraud.
Objective:

To deter economic offenders from evading the process of Indian law by remaining outside the jurisdiction of Indian courts,
To ensure that fugitive economic offenders return to India to face the action in accordance with law.
Salient features of the Bill:
Defining Fugitive economic offender (FEO): FEO is defined as an individual

who has committed a scheduled offence (economic offences contained in the Schedule to this Bill) or offences involving an amount of 100 crore rupees or more and
has absconded from India or refused to come back to India to avoid or face criminal prosecution in India.

Special Court: It proposes to establish a special court under the Prevention of Money-laundering Act, 2002. It will be able to declare an alleged fraudster a fugitive economic offender.
Application: A director or deputy director (appointed under the Prevention of Money-Laundering Act, 2002) may file an application before a special court (designated under the 2002 Act) to declare a person as a fugitive economic offender.
Upon receiving an application, the special court will issue a notice to the individual requiring him/her to appear at a specified place within six weeks
If the person appears at the specified place, the special court will terminate its proceedings under the provisions of this Bill.
Failure to appear will result in him being declared a fugitive economic offender.
Appeal: Appeals against the orders of the special court will lie before the High Court.
Can the offender file a civil claim? Section 11 of the Act disqualifies those declared as offenders from either filing or defending a civil claim in court.