IndiaSkills 2021: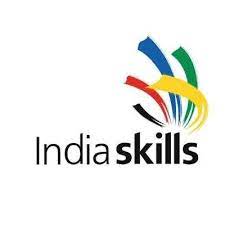 IndiaSkills 2021 Nationals, the country's biggest skill competition, concluded recently.
It is designed to demonstrate the highest standards of skilling and offers a platform to young people to showcase their talent at national and international levels.
IndiaSkills Competition is held every two years with the support of state governments and industry.
It has the potential to reach grassroot level and make an impact.
Participants:
30 states and Union Territories (UTs) participated in the competition and showcased their skills in 54 skills, including seven new-age ones, in 2021.
Skill areas include beauty therapy, cyber security, floristry, robot system integration, cloud computing, water technology, painting and decorating, health and social care, among others.
Nodal Agency:
National Skill Development Corporation (NSDC), working under the guidance of the Ministry of Skill Development and Entrepreneurship (MSDE).
NSDC has been leading India's participation at the WorldSkills International competitions since 2011.
Performance of the States:
Odisha topped the chart followed by Maharashtra and Kerala.
The winners of IndiaSkills 2021 Nationals will get a chance to represent the country at WorldSkills International Competition to be held in Shanghai, China in October 2022.