Galapagos Islands : Found Two New Coral Reefs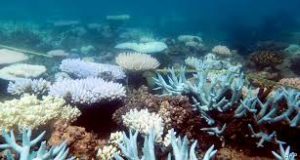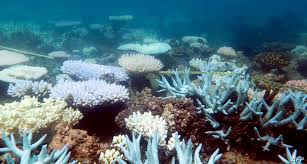 Scientists recently found two new coral reefs and two unexplored seamounts in the Galapagos Islands.
Galapagos Islands is situated in the Pacific Ocean, roughly 600 miles off the coast of Ecuador.
The Archipelago is a group of 19 islands, 13 large and 6 small, and dozens of islets and rocks that cover an area of over 17,000 square miles.
It is distributed on either side of the Equator with an underwater wildlife spectacle with abundant life.
Repeated volcanic eruptions helped to form the rugged mountain landscape of the Galápagos Islands.
In comparison with most oceanic archipelagos, the Galapagos are very young, with the largest and youngest islands, Isabela and Fernandina, with less than one million years of existence, and the oldest islands, Española and San Cristóbal, somewhere between three to five million years.
Mount Azul, at 5,541 feet, is the highest point of the Galapagos Islands.
It is characterized by low rainfall, low humidity, and relatively low air and water temperatures.
It was designated as a UNESCO World Heritage site in 1978.