5 Bacteria Types Claimed 6.8 Lakh Lives In India In 2019: Lancet Report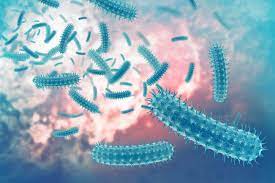 Five bacteria types :E. coli, S. pneumoniae, K. pneumoniae, S. aureus and A. baumanii caused nearly 6.8 lakh deaths in India in 2019, according to a study published in The Lancet journal.
Findings of the study:
In 2019 – the year before the COVID-19 pandemic bacterial infections were the second-leading cause of death in the world, after heart disease (caused by narrowed coronary arteries).
They accounted for nearly 1 in 8 of all deaths in 2019.
At least 7.7 million people (13 per cent of global population) lost their lives because of common bacterial pathogens.
The research assessed the deaths caused by 33 common bacterial pathogens and 11 types of infections across nearly 204 countries and territories. Five of the 33 bacteria that were responsible for at least 50 per cent of deaths were S. aureus, E. coli, S. pneumoniae, K. pneumoniae, and Pseudomonas aeruginosa.
In Sub-Saharan Africa, at least 230 per 100,000 deaths were because of bacterial infection. At the same time, 52 per 100,000 deaths were recorded from "high-income super-region", which includes countries in North America, Australasia and Western Europe.
This shows a sharp difference between low-income and high-income countries in terms of the burden of bacterial infection.
In India, the five common types of bacteria caused almost 6.8 lakh deaths in 2019.