Global Liveability Index 2023: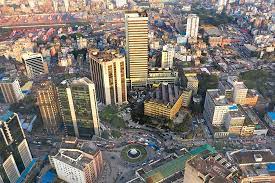 The Economist Intelligence Unit (EIU) unveiled Global Liveability Index 2023.
Key highlights of the report:
Top cities to live: Vienna (Austria), Copenhagen (Denmark), Melbourne and Sydney (Australia)
Bottom 3 Liveable cities: Algiers (Algeria), Tripoli (Libya) and Damascus (Syria)
From Asia, Japan's Osaka was ranked number 10 in the rankings.
The index rose last year to reach a 15-year high as the world recovered from the pandemic.
The average index score is now 76.2 out of 100, up from 73.2 a year ago.
Despite overall growth in the index score, stability saw a marginal decline.
Those in Western Europe, in particular, have slipped in rankings due to increased instances of workers' strikes failing to "match gains" made by cities in Asia and the Middle East.
The cities which are plagued by ongoing civil unrest and military conflicts, amongst other issues, remained at the bottom of the list.
Global Liveability Index 2023:
The index quantifies the challenges presented to an individual's lifestyle in 173 cities worldwide.
It was given considering five metrics: healthcare, culture, environment, education, and stability.
This ranking offers insights into the cities that excel in providing an exceptional quality of life.