Today Current Affairs: 23rd March 2021 for UPSC IAS exams, State PSC exams, SSC CGL, State SSC, RRB, Railways, Banking Exam & IBPS, etc
Covishield: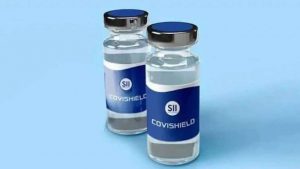 The government has decided to increase the interval between the first and second doses of Covishield to up to eight weeks in its ongoing vaccination drive against Covid-19.
Covishield is Serum Institute of India's version of AZD1222, the vaccine developed by AstraZeneca in collaboration with the University of Oxford.
Some data from global trials of AZD122 suggests that extending the duration between doses to 12 weeks increased its efficacy much more.
The Ministry of Health and Family Welfare took the decision on the recommendation of two expert groups – the National Technical Advisory Group on Immunisation (NTAGI) and the National Expert Group on Vaccine Administration for Covid-19 (NEGVAC).
The groups, after looking into available scientific evidence from clinical trials of the vaccine, concluded that the protection that it provides against Covid-19 is "enhanced" if the second dose is administered between 6-8 weeks.
Climate Finance: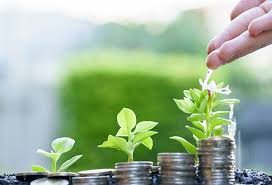 The Finance Minister of India urged the advanced economies to scale up their commitments to climate finance and transfer of technologies – which are important for achieving climate-related commitments and goals.
The Minister was addressing the International Conference on Disaster Resilient Infrastructure (ICDRI).
Climate Finance:
Climate finance refers to local, national or transnational financing—drawn from public, private and alternative sources of financing.
It seeks to support mitigation and adaptation actions that will address climate change.
The UNFCCC, the Kyoto Protocol and the Paris Agreement call for financial assistance from countries with more financial resources to those that are less endowed and more vulnerable.
It is in accordance with the principle of "common but differentiated responsibility and respective capabilities".
Climate finance is critical to tackle the issues posed by climate change and achieve the goal of limiting the rise in earth's average temperature to below 2 degree Celsius over pre-industrial levels, something the 2018 IPCC report has predicted.
The commitment of Advanced Economies:
Through the Cancun Agreements in 2010 developed countries committed to a goal of mobilizing jointly USD 100 billion per year by 2020 to address the needs of developing countries.
The Green Climate Fund (GCF) was established in the Cancun Agreement and in 2011, it was designated as an operating entity of the financial mechanism.
Under the Paris Agreement in 2015, developed countries confirmed this goal and agreed that prior to 2025, a new collective quantified goal from a floor of USD 100 billion per year shall be set.
The Paris Agreement reaffirms the obligations of developed countries, while for the first time also encourages voluntary contributions by other Parties.
67th National Film Awards: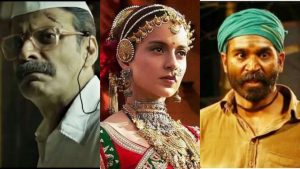 The Jury for the 67th National Film Awards announced the winners for the year 2019. The announcement of the awards was delayed by almost a year because of the pandemic.
Priyadarshan's Marakkar Arabikadalinte Simham was chosen as the best feature film and Sanjay Puran Singh Chauhan won the best director award for Hindi film Bahattar Hoorain at the 67th National Film Awards.
Headlined by Mohanlal, Marakkar Arabikadalinte Simham, or the Lion of Arabian Sea, is a period action drama about a 16th century Malayali naval chieftain who fought the Portuguese invasion.
Manoj Bajpayee and Dhanush shared the best actor award. While Manoj was awarded for his measured performance as a retired police constable in Bhonsle, Dhanush won it for depicting a range of emotions in Vetrimaaran's multi-layered revenge drama Asuran.
Kangana Ranaut won the best actress award for her varied performances in Manikarnika: The Queen of Jhansi and Panga.
Sikkim has bagged the award for being Most Film Friendly State.
Established in 1954, National Film Awards have been administered by the Indian government's Directorate of Film Festivals since 1973.
Gandhi Peace Prize For The Year 2019 And 2020: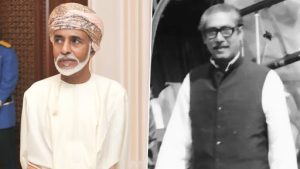 Gandhi Peace Prize for the Year 2019 and 2020 was announced.
The Gandhi Peace Prize for the year 2019 is being conferred on (Late) His Majesty Sultan Qaboos bin Said Al Said of Oman.
The Gandhi Peace Prize for the year 2020 is being conferred on Bangabandhu Sheikh Mujibur Rahman.
Gandhi Peace Prize is an annual award instituted by the Government of India since 1995, the 125th Birth Anniversary commemoration year of Mahatma Gandhi.
The award is open to all persons regardless of nationality, race, language, caste, creed, or sex.
The Jury for Gandhi Peace Prize is chaired by Hon'ble Prime Minister, Sh Narendra Modi, and comprises of two ex-officio members, namely the Chief Justice of India and Leader of the single largest Opposition Party in Lok Sabha.
Two eminent members are also part of the Jury, namely Shri Om Birla, Speaker of the Lok Sabha, and Shri Bindeshwar Pathak, Founder of Sulabh International Social Service Organisation.
The award carries an amount of Rs. 1 crore, a citation, a plaque, and an exquisite traditional handicraft/ handloom item.
Opening Ceremony Of International Conference On Disaster Resilient Infrastructure (ICDRI):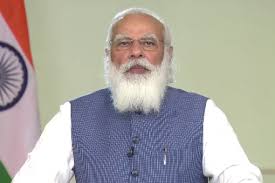 The Prime Minister addressed the opening ceremony of the International Conference on Disaster Resilient Infrastructure (ICDRI) through a video conference.
ICDRI is the annual international conference of the Coalition for Disaster Resilient Infrastructure (CDRI) in partnership with member countries, organizations, and institutions to strengthen the global discourse on disaster and climate-resilient infrastructure.
The Coalition for Disaster Resilient Infrastructure (CDRI) is a multi-stakeholder global partnership of national governments, UN agencies and programmes, multilateral development banks and financing mechanisms, the private sector, and knowledge institutions.
The Prime Minister of India launched CDRI during his speech at the UN Climate Action Summit on 23rd September 2019.
It aims to promote the resilience of new and existing infrastructure systems to climate and disaster risks in support of sustainable development.
Members: 22 countries and 7 organizations.
Thematic Areas: Governance and Policy, Risk Identification and Estimation, Standards and Certification, Capacity building, Innovation & Emerging Technology, Recovery and Reconstruction, Finance and Community based approaches.
The CDRI Secretariat is based in New Delhi, India.
The Sendai Framework for Disaster Risk Reduction (SFDRR) highlights the role of improved disaster resilience of infrastructure as a cornerstone for sustainable development.
The SFDRR includes four specific targets related to losing reduction:

Reduce global disaster mortality;
Reduce the number of affected people;
Reduce direct disaster economic loss; and
Reduce disaster damage to critical infrastructure.

Between 2016 and 2040, the global annual infrastructure investment needs are estimated at USD 3.7 trillion per year.
Thus, there is a clear case for ensuring that all future infrastructure systems are resilient in the face of disasters in order to protect our investments.
The Standing External Advisory Committee (SEAC): RBI
The Reserve Bank of India (RBI) has set up a five-member Standing External Advisory Committee (SEAC), headed by former RBI Deputy Governor Shyamala Gopinath, for evaluating applications for universal banks and Small Finance Banks (SFBs).
The Standing External Advisory Committee (SEAC) will be comprising eminent persons with experience in banking, the financial sector, and other relevant areas.
About the Committee:
Tenure: The committee will have a tenure of three years.
Secretariat of the Committee: The secretarial support to the committee would be provided by RBI's Department of Regulation.
Functions: The applications for universal banks and SFBs will first be evaluated by the RBI to ensure prima facie eligibility of the applicants, after which the SEAC will evaluate the applications.
Small Finance Banks (SFBs):
Small Finance Banks are the financial institutions that provide financial services to the unserved and unbanked region of the country.
They are registered as a public limited company under the Companies Act, 2013.
Scope of Activities:
The small finance bank shall primarily undertake basic banking activities of acceptance of deposits and lending to small business units, small and marginal farmers, micro and small industries and unorganised sector entities.
It can also undertake other non-risk sharing simple financial services activities, not requiring any commitment of own funds, such as the distribution of mutual fund units, insurance products, pension products, etc.
The small finance bank can also become an Authorised Dealer in foreign exchange business for its clients' requirements.
There will not be any restriction in the area of operations of SFBs; however, preference will be given to those applicants who, in the initial phase, set up the bank in a cluster of under-banked States/districts, such as in the North-East, East and Central regions of the country.
Universal Banks:
Universal Banks are the financial entities like the commercial banks, Financial Institutions, Non-Banking Financial Companies (NBFCs), which undertake multiple financial activities under one roof, thereby creating a financial supermarket.
The entities focus on leveraging their large branch network and offer a wide range of services under a single brand name/Bank's name.
According to the guidelines on on-tap licensing of universal banks issued in August 2016, resident individuals and professionals having 10 years of experience in banking and finance at a senior level are eligible to promote universal banks.
However, large industrial houses are excluded as eligible entities but are permitted to invest in the banks up to 10%.
A non-operative financial holding company (NOFHC) has been made non-mandatory in case of promoters being individuals or standalone promoting/converting entities who/which do not have other group entities.
United Nations Office For Project Services (UNOPS):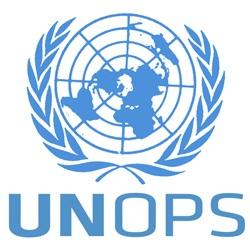 United Nations Office for Project Services (UNOPS) entered into a partnership with the Government of Denmark to support the Union Government's flagship programme, Jal Jeevan Mission in Uttar Pradesh
The purpose of partnership between the Government of Denmark and UNOPS is to provide strategic technical support to Jal Jeevan Mission (Water program).
UNOPS shall be focussing on instituting scalable delivery models in focused 11 water-scare districts of Uttar Pradesh in Bundelkhand and Vindhya regions.
The Jal JeevanMission aims to provide functional household tap connection to every rural household by 2024. This coincides with the United Nation's Sustainable Development Goal-6.
United Nations Office for Project Services (UNOPS):
The United Nations Office for Project Services (UNOPS) is an operational arm of the United Nations, dedicated to implementing projects for the United Nations System, international financial institutions, governments and other partners around the world.
The organization's global headquarters is located on the UN City campus in Copenhagen, Denmark.
UNOPS was established in 1973 as part of the United Nations Development Programme (UNDP). It became an independent, self-financing organization in 1995.
Buldhana Pattern For Water Conservation: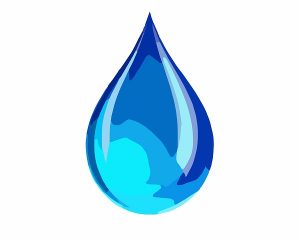 Minister for Jal Shakti informed Rajya Sabha about the 'Buldhana Pattern' for water conservation.
NITI Aayog has prepared draft guidelines for convergence of the activities of

(i) sourcing earth for improvement/construction of national highways, state roads and railways and
(ii) water conservation works through desiltation/ deepening of water bodies.

This two-fold activity has already been successfully implemented as a pilot project in the Buldhana district of Maharashtra state.
World Summit on Information Society Forum 2021: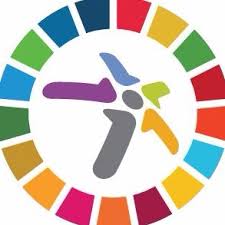 Telecom Minister Sanjay Dhotre represented India at the World Summit on Information Society Forum 2021.
The World Summit on the Information Society (WSIS) Forum 2021 represents one of the world's largest annual gathering of the 'ICT for development' community.
It is co-organized by International Telecommunications Union (ITU), UNESCO, UNDP and UNCTAD.
Indian scenario:
The telecom minister mentioned that under the flagship program BharatNet, nearly 6,00,000 villages are being connected through laying of more than 4,00,000 Km length of optical fiber cable and use of satellite communication services.
Through submarine cable networks small and remote islands of Andaman & Nicobar and Lakshadweep and other inaccessible areas are being connected with funding from Government.
Establishment of ITU Area office and Innovation Centre in India with involvement of SMEs, Academia and Startups in the region will go a long way in development of technologies, standards and solutions best suited for rural and remote areas of developing nations.
Remission Of Duties And Taxes On Export Products (RODTEP) Scheme: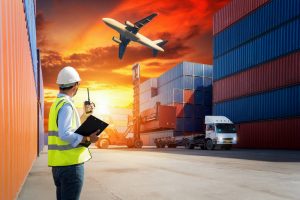 The notification of benefit rates payable to exporters under the Remission of Duties and Taxes on Export Products (RODTEP) scheme, is expected to take more time as it is facing 'teething issues.
Exporters fear the rates may turn out to be lower than recommended by a technical committee.
Inadequate remission of taxes would result in residual embedded taxes in export products and hit the Indian industry's competitiveness in world markets at a time shipments are witnessing a nascent recovery, they warn.
Indian exporters are already struggling with volatility in demand from many key markets like the US and EU in the aftermath of the pandemic.
About the scheme:
The scheme was announced in 2020 as a replacement for the Merchandise Export from India Scheme (MEIS), which was not compliant with the rules of the World Trade Organisation.
The scheme would refund to exporters the embedded central, state, and local duties or taxes that were so far not be rebated or refunded and were, therefore, placing India's exports at a disadvantage.
Shaheed Diwas: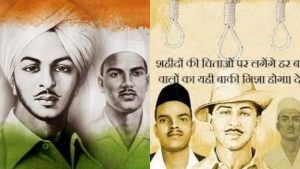 Prime Minister of India paid tributes to Bhagat Singh, Sukhdev, Rajguru on Shaheed Diwas (23rd March).
The Day is also known as Martyrs' Day or Sarvodaya Day.
This Day should not be confused with the Martyrs' Day observed on 30th January, the day Mahatma Gandhi was assassinated.
Every year on 23rd March, Shaheed Diwas is observed.
It was on this day that Bhagat Singh, Sukhdev, and Rajguru were executed by the British government in 1931.
They were hanged to death for assassinating John Saunders, a British police officer in 1928. They had mistaken him for British police superintendent James Scott.
It was Scott who had ordered lathi-charge, which eventually led to the death of Lala Lajpat Rai.
While Singh, who had publicly announced avenging Rai's death, went into hiding for many months after this shootout, he resurfaced along with an associate Batukeshwar Dutt, and the two, in April 1929, set off two explosive devices inside the Central Legislative Assembly in Delhi.
Allowed themselves to be arrested, while shouting the famous slogan: "Inquilab Zindabad", or "Long live the revolution".
Their lives inspired countless youth and in their death, they set an example.
They carved out their own path for independence, where individual heroism and their aggressive need to do something for the nation stood out, departing from the path followed by the Congress leaders then.