India and China announced that both have agreed to establish a Hotline: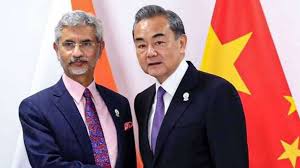 Hotline:
The decision to install a Hotline between the two countries was taken over a telephonic meeting between India's External Affairs Minister and China's Foreign Affairs Minister.
The hotline is a direct telephone line in constant operational readiness so as to facilitate immediate communication.
The Hotline will be helpful in timely communication and exchange of views between the two countries.
India's Stand:
Reiterated the 'three mutuals' (mutual respect, mutual sensitivity, and mutual interests) as the approach to the relationship.
Disengagement, followed by de-escalation, will lead to peace along the Line of Actual Control (LAC), and eventually normalization of ties.
China's Stand:
The boundary situation should not be placed at the front and center of the relationship, but instead at a "proper place" in overall ties.
The indication was the two sides should return to business as usual while the issue is dealt with.