GM Soya Cake Imports: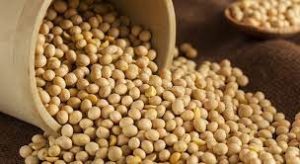 With rising soyabean prices escalating the poultry industry's costs, the Centre has allowed the import of 1.2 million metric tonnes of crushed and de-oiled genetically modified (GM) soya cake till October 31, 2021.
Soyabean meal is an essential raw material for the poultry industry, but prices have more than doubled over the past couple of months. Besides, protein sources like fish, meat and milk have recorded high inflation.
India allows the import of GM soybean and canola oil. Import of GM soya bean seeds was so far not approved in India.
Environmental activists have raised concerns about the permission given for something derived from a genetically modified plant to enter the human food chain, given that India's regulatory system has yet to approve GM foods.
Besides, the 1989 rules of the Environment Protection Act applied not just to GM organisms, but also products and substances thereof.
The Genetic Engineering Appraisal Committee (GEAC) is the apex body that allows for commercial release of GM crops.
Use of the unapproved GM variant can attract a jail term of 5 years and fine of Rs. 1 lakh under the Environment Protection Act, 1986.
Food Safety and Standards Authority of India (FSSAI) is the authorised body to regulate the imported crops in India.
Genetically Modified crops:
A GM or transgenic crop is a plant that has a novel combination of genetic material obtained through the use of modern biotechnology.
GM crop can contain a gene(s) that has been artificially inserted instead of the plant acquiring it through pollination.