Soya Meal As An Essential Commodity: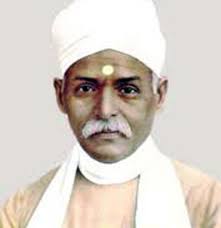 The government has notified, under the Essential Commodities Act 1955, to declare 'soya meal' as an essential commodity up to 30th June, 2022.
This step is expected to stop any unfair practises (like hoarding, black marketing etc) in the market having the potential to hike the prices of soya meal.
This will also enhance the availability of the commodity for consumers like poultry farms and cattle feed manufacturers.
About Soybean Meal:
Soybean meal is the most important protein source used to feed farm animals. It is also used for human consumption in some countries.
It represents nearly two-thirds of the total world output of protein feedstuffs, including all other major oil meals and fish meals.
Soybean meal is the by-product of the extraction of soybean oil.
About Essential Commodities Act 1955:
The ECA Act 1955, was legislated at a time when the country was facing a scarcity of foodstuffs due to persistent low levels of foodgrains production.
The country was dependent on imports and assistance (such as wheat import form the US under PL-480) to feed the population.
To prevent hoarding and black marketing of foodstuffs, the Essential Commodities Act was enacted in 1955.
Essential Commodity: There is no specific definition of essential commodities in the Essential Commodities Act, 1955.
Section 2(A) states that an "essential commodity" means a commodity specified in the Schedule of the Act.
The Act gives powers to the central government to add or remove a commodity in the Schedule.
The Centre, if it is satisfied that it is necessary to do so in public interest, can notify an item as essential, in consultation with state governments.
The ECA 1955 is used to curb inflation by allowing the Centre to enable control by state governments of trade in a wide variety of commodities.
The Ministry of Consumer Affairs, Food and Public Distribution, implements the Act.
By declaring a commodity as essential, the government can control the production, supply, and distribution of that commodity, and impose a stock limit.