Goa Civil Code: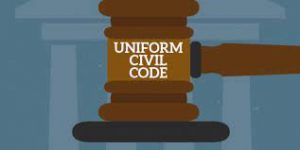 Goa chief minister Pramod Sawant recently said that the Goa civil code can be a model that other states can emulate. This statement comes amid the ongoing discussions for having a Uniform Civil Code for India.
What is Goa Civil Code?
In 1867, Portugal enacted a Portuguese civil code and in 1869 it was extended to Portugal's overseas provinces (that included Goa). It is considered a Uniform Civil Code.
While when it comes to marriage and adoption, there is not complete uniformity, generally the Goa Civil Code is far more gender-just than other laws in the country.
The law also doesn't recognise bigamy or polygamy, including for Muslims but grants an exception to a Hindu man to marry once again if his wife doesn't conceive a child by the age of 21 or a male child by the age of 30.
The law provides for:

Compulsory registration of marriages before a civil authority, ensuring that the wife is an equal inheritor and is entitled to half of the "common assets" including those inherited by her husband in the case of a divorce.
The parents must compulsorily share at least half of the property with their children including daughters.

The Portuguese Civil Code in Goa continued in India by virtue of Section 5(1) of the Goa, Daman and Diu Administration Act, 1962, through which the Indian Government ruled that "all laws in force in Goa, Daman and Diu or any part thereof shall continue to be in force therein until amended or repealed by a competent legislature or other competent authority."
Because of this, the Portuguese civil code continues to be in force in Goa.