Gram UJALA Programme: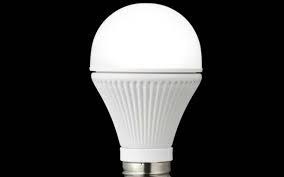 The Government has launched the Gram UJALA Programme – an ambitious scheme offering the world's cheapest LED bulbs in rural areas at a mere Rs. 10.
In its first phase launched from Arrah in Bihar, 15 million LED bulbs will be distributed across villages of 5 districts – Aarah (Bihar), Varanasi (Uttar Pradesh), Vijayawada (Andhra Pradesh), Nagpur (Maharashtra), and villages in western Gujarat.
The light-emitting diode (LED) is one of today's most energy-efficient and rapidly-developing lighting technologies.
7 watt and 12-watt LED bulbs with 3 years warranty will be given to rural consumers against submission of working Incandescent bulbs.
Each household will get up to 5 LEDs.
Participating rural households will also have meters installed in their houses to account for usage.
The LED bulbs are offered by state-run Energy Efficiency Services Ltd's (EESL's) subsidiary Convergence Energy Services Ltd (CESL).
EESL is a Public Sector Undertaking (PSU) under the Ministry of Power.
The programme will be financed entirely through carbon credits and will be the first such programme in India.
The revenue earned from carbon credits will contribute Rs. 60 per LED bulb piece, with the balance Rs. 10 to be paid by the rural consumer.
Carbon credit (or "carbon offsets") are certificates generated by projects or activities that reduce, avoid, or destroy greenhouse gases.
Project owners, such as solar and wind energy developers, or protectors of endangered forestlands can sell these certificates to an individual or a company to earn revenues to keep expanding their projects into the future.
When one purchases carbon offsets, one is funding the reduction or elimination of carbon.