Today Current Affairs: 6th January 2021  for UPSC IAS exams, State PSC exams, SSC CGL, State SSC, RRB, Railways, Banking Exam & IBPS, etc
Contents:
Judicial Review
41st Gulf Cooperation Council (GCC) summit
Alphabet Workers Union
Dispute over the Grand Renaissance Dam hydropower project
Sri Mannathu Padmanabhan
Asian Waterbird Census-2020
Economic impact due to internet shutdowns
Other important current affairs
1Judicial Review:

The Supreme Court (SC) refused to treat the Central Vista project as a unique one requiring greater or heightened judicial review.
The SC said the government was "entitled to commit errors or achieve successes" in policy matters without the court's interference as long as it follows constitutional principles.
The Central Vista project of New Delhi includes Rashtrapati Bhawan, Parliament House, North and South Block, India Gate, National Archives among others.
The Indian Constitution adopted the Judicial Review on lines of the American Constitution.
Judicial Review:
It is a type of court proceeding in which a judge reviews the lawfulness of a decision or action made by a public body.
In other words, judicial reviews are a challenge to the way in which a decision has been made, rather than the rights and wrongs of the conclusion reached.
Procedure Established by Law: It means that a law enacted by the legislature or the concerned body is valid only if the correct procedure has been followed to the letter.
It is the power exerted by the courts of a country to examine the actions of the legislatures, executive and administrative arms of government and to ensure that such actions conform to the provisions of the nation's Constitution.
Judicial review has two important functions, like, of legitimizing government action and the protection of constitution against any undue encroachment by the gov­ernment.
Judicial review is considered a basic structure of the constitution (Indira Gandhi vs Raj Narain Case 1975).
Judicial review is also called the interpretational and observer roles of the Indian judiciary.
Suo Moto cases and the Public Interest Litigation (PIL), with the discontinuation of the principle of Locus Standi, have allowed the judiciary to intervene in many public issues, even when there is no complaint from the aggrieved party.
Types of Judicial Review:
Reviews of Legislative Actions:
This review implies the power to ensure that laws passed by the legislature are in compliance with the provisions of the Constitution.
Review of Administrative Actions:
This is a tool for enforcing constitutional discipline over administrative agencies while exercising their powers.
Review of Judicial Decisions:
This review is used to correct or make any change in previous decisions by the judiciary itself.
2.41st Gulf Cooperation Council (GCC) summit :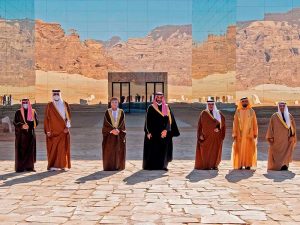 Gulf states signed a 'solidarity and stability' deal at the 41st Gulf Cooperation Council (GCC) summit held in Al Ula, Saudi Arabia.
Sanctions on Qatar: In June 2017, Saudi Arabia and its allies, the United Arab Emirates (UAE), Bahrain and Egypt severed ties with Qatar and imposed a naval, air and land blockade on the country.
Reasons: Qatar was charged to be too close to Iran and backed radical Islamist groups.
The country was alleged to support and fund terror through its support of Iran and Muslim Brotherhood (a Sunni Islamist political group outlawed by both Saudi Arabia and the UAE).
Solidarity and Stability Deal:
Members of the GCC signed a deal in Al­Ula, Saudi Arabia to remove all the sanctions over Qatar and re-open their land, sea and air borders to Qatar.
Bahrain, Kuwait, Oman, Qatar, Saudi Arabia and UAE are the members of GCC.
Reason:

To unite efforts to promote the Gulf region and to confront challenges that surround them, especially the threats posed by the Iranian regime's nuclear and ballistic missile programme and its plans for sabotage and destruction.
Gulf Cooperation Council
GCC is a political, economic, social, and regional organization which was established by an agreement concluded in 1981 among Bahrain, Kuwait, Oman, Qatar, Saudi Arabia and UAE in view of their special relations, geographic proximity, similar political systems based on Islamic beliefs, joint destiny and common objectives.
The structure of the GCC consists of the Supreme Council (the highest authority), the Ministerial Council and the Secretariat General.
The Secretariat is located in Riyadh, Saudi Arabia.
India's Relation with the Gulf Region:
India and GCC:
The economic and political relationship of India with the GCC has improved in recent years.
The friendly relation has been reflected in the bilateral trade of around USD 121 billion and remittances of USD 49 billion from a workforce of over nine million.
GCC suppliers account for around 34% of India's crude imports.
India and Iran:
India has always shared a friendly relationship with Iran. But the India-Iran relation faces one of the most complex phases at all times due to the USA's pressure which has politico-economic impacts.
In May 2018, the USA abandoned the nuclear deal (Joint Comprehensive Plan of Action) and reinstated economic sanctions against Iran.
India and Qatar:
Recently, India's External Affairs Minister met the top leaders of Qatar and discussed strengthening the economic and security cooperation between the two countries.
India shares a friendly relation with Qatar and even at the time of sanctions on Qatar, India maintained a cordial relation with the oil rich nation.
3.Alphabet Workers Union: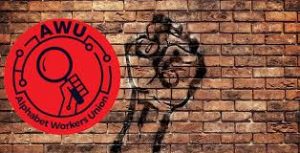 More than 225 Google engineers and other workers have formed a union, capping years of growing activism at one of the world's largest companies and presenting a rare beachhead for labor organizers in staunchly anti-union Silicon Valley.
The new union, called the Alphabet Workers Union after Google's parent company, Alphabet, was organized in secret for the better part of a year and elected its leadership last month.
The group is affiliated with the Communications Workers of America, a union that represents workers in telecommunications and media in the United States and Canada.
But unlike a traditional union, which demands that an employer come to the bargaining table to agree on a contract, the Alphabet Workers Union is a so-called minority union that represents a fraction of the company's more than 260,000 full-time employees and contractors.
Workers said it was primarily an effort to give structure and longevity to activism at Google, rather than to negotiate for a contract.
The union's creation is highly unusual for the tech industry, which has long resisted efforts to organize its largely white-collar workforce.
It follows increasing demands by employees at Google for policy overhauls on pay, harassment and ethics, and is likely to escalate tensions with top leadership.
4.Dispute over the Grand Renaissance Dam hydropower project :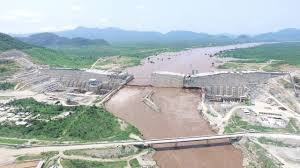 Ethiopia, Sudan, and Egypt have recently agreed to resume negotiations to resolve their decade-long complex dispute over the Grand Renaissance Dam hydropower project in the Horn of Africa.
The Horn of Africa is the easternmost extension of African land and includes the region that is home to the countries of Djibouti, Eritrea, Ethiopia, and Somalia, whose cultures have been linked throughout their long history.
The Grand Renaissance Dam is being constructed by Ethiopia on the river Nile.
The Nile, Africa's longest river, has been at the center of a decade-long complex dispute involving several countries that are dependent on the river's waters.
Grand Renaissance Dam:
This 145-meter-tall (475-foot-tall) hydropower project, started by Ethiopia is the cause of conflict.
Given the dam's location on the Blue Nile tributary, it would allow Ethiopia to gain control of the flow of the river's waters.
The Blue Nile is a tributary of the Nile river and it carries about two-thirds of the river's water volume and most of the silt.
At the forefront of this dispute are Ethiopia, Egypt and Sudan.
Ethiopia believes this dam will generate approximately 6,000 megawatts of electricity which will support its industrial growth.
It can also export surplus electricity to neighbouring regions to generate revenue.
Neighbouring countries like Kenya, Sudan, Eritrea and South Sudan also suffer from electricity shortages and they can also benefit from the hydropower project if Ethiopia decides to sell electricity to them.
Egypt lies downstream and is concerned that Ethiopia's control over the water could result in lower water levels within its own borders.
Egypt depends on the Nile for approximately 97% of its drinking water and irrigation supplies.
The dam would jeopardise food and water security and livelihoods of ordinary Egyptian citizens.
Sudan too is concerned that if Ethiopia were to gain control over the river, it would affect the water levels Sudan receives.
Sudan is likely to benefit from the power generated by the dam.
The regulated flow of the river will save Sudan from serious flooding in August and September. Thus it has proposed joint management of the dam.
The latest round of talks between Ethiopia, Sudan and Egypt occurred with South Africa observing the proceedings in its role as the current head of the African Union's rotating council, in addition to other international observers.
Nile River:
The River Nile is in Africa. It originates in Burundi, south of the equator, and flows northward through northeastern Africa, eventually flowing through Egypt and finally draining into the Mediterranean Sea.
The source of the Nile is sometimes considered to be Lake Victoria, but the lake itself has feeder rivers of considerable size like the Kagera River.
The Nile River is considered as one of the longest rivers in the world.
The Nile has a length of about 6,695 kilometers (4,160 miles).
The Nile basin is huge and includes parts of Tanzania, Burundi, Rwanda, Congo (Kinshasa), Kenya.
5.Sri Mannathu Padmanabhan: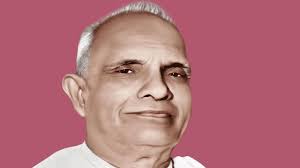 Prime Minister Narendra Modi has paid tribute to Sri Mannathu Padmanabhan Ji on his Jayanti.
Mannathu Padmanabhan (1878 – 1970) was an Indian social reformer and freedom fighter from Kerala.
He is recognised as the founder of the Nair Service Society (NSS), an organisation created for the welfare of the Nair community that is found primarily in Kerala.
He revived and reshaped the old concept of village societies, the Karayogams, which practically set the tenor of family and village life.
He took part in the Vaikom (1924) and Guruvayoor(1931) temple-entry Satyagrahas.
As the first president of Travancore Devaswom Board he revitalised many temples which had almost ceased to function.
In 1959, he along with Christian Churches led a united opposition against the State Communist Ministry, which became known as the Vimochana Samaram (liberation struggle).
Awards and honours: He was honoured with the title Bharata Kesari by the President of India. He also received Padma Bhushan in 1966.
6. Asian Waterbird Census-2020: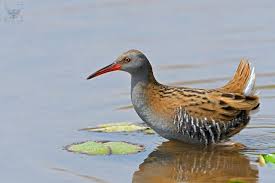 The two-day Asian Waterbird Census-2020 has commenced in Andhra Pradesh under the aegis of experts from the Bombay Natural History Society (BNHS).
Every January, thousands of volunteers across Asia and Australasia visit wetlands in their country and count waterbirds.
This citizen science program is the Asian Waterbird Census (AWC).
The AWC is an integral part of the global waterbird monitoring program, the International Waterbird Census (IWC), coordinated by Wetlands International.
The IWC is a monitoring program operating in 143 countries to collect information on the numbers of waterbirds at wetland sites.
Wetlands International is a global not-for-profit organization dedicated to the conservation and restoration of wetlands.
It runs in parallel with other regional programs of the International Waterbird Census in Africa, Europe, West Asia, the Neotropics, and the Caribbean.
Scope:
It was initiated in 1987 in the Indian subcontinent and has grown rapidly to cover major regions of Asia, from Afghanistan eastwards to Japan, Southeast Asia, and Australasia.
The census covers the entire East Asian – Australasian Flyway and a large part of the Central Asian Flyway.
East Asia – Australasia Flyway extends from Arctic Russia and North America to the southern limits of Australia and New Zealand.
It encompasses large parts of East Asia, all of Southeast Asia, and includes eastern India and the Andaman and Nicobar Islands.
The Central Asian Flyway (CAF) covers a large continental area of Eurasia between the Arctic and Indian Oceans and the associated island chains.
7. Economic impact due to internet shutdowns: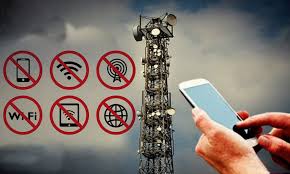 Findings of a report by the UK-based privacy and security research firm Top10VPN over on economic impact due to internet shutdowns
India suffered the biggest economic impact in the world in 2020 due to Internet shutdowns.
Up to 8,927 hours and $2.8 billion losses.
Internet shutdown:
An Internet shutdown is an intentional disruption of Internet or electronic communications, rendering them inaccessible or effectively unusable, for a specific population or within a location, often to exert control over the flow of information.
As in previous years, India continued to restrict Internet access more than any other country over 75 times in 2020.
The majority of these short blackouts were highly targeted, affecting groups of villages or individual city districts, and so were not included in this report, which focuses on larger region-wide shutdowns.
Restrictions in J&K:
The report made a separate mention of the extended curbs on Internet use in Kashmir, with suspension of services lasting from August 2019 when J&K's special status was scrapped to March 2020 and still remaining severely throttled, with only 2G accesses available.
Calling it the longest Internet shutdown in a democracy the report says, "The restrictions have negatively impacted the distribution of medicine, businesses and schools."
Other important current affairs:
1.Ministry of Education, Ministry of Women and Child Development (MWCD), Ministry of Textile, Ministry of Commerce and Industries, Ministry of MSME, Ministry of I&B, and All India Council for Technical Education (AICTE) have jointly launched Toycathon-2021 and Toycathon Portal.
This is a special kind of hackathon where students and teachers from schools and colleges, design experts, toy experts, and startups will get together to crowdsource ideas for developing toys and games that are based on Indian culture & ethos and local folklore & heroes.
While this will greatly help India develop into a global hub for toys and games, it will also help our children to understand the ethos and values of Indian culture as envisaged in the National Education Policy 2020.
The Toycathon is based on nine themes viz. Indian Culture, History, Knowledge of India and Ethos; Learning, Education and Schooling; Social and human values; Occupations & specific fields; Environment; Divyang ; Fitness and sport; Out of the box, creative and logical thinking and Rediscovering/redesigning traditional Indian toys
The Toycathon will have 3 variants of tracks of Junior Level, Senior Level and Start up Level and will allow the participation of students and teachers from schools, colleges and universities apart from startups and toy experts.
2.The expert committee constituted by Director General of Health Services, Ministry of Health & Family Welfare, has concluded that SwasthVayu may be used on Covid-19 patients who require oxygen supplementation up to 35%.
To address the shortages of ventilators in the beginning of the Covid-19 pandemic, Council for Scientific and Industrial Research (CSIR) – National Aerospace Laboratories (NAL) scientists indigenously designed and developed the non-invasive bi-level positive airway pressure ventilator –SwasthVayu.
SwasthVayu developed by CSIR-NAL is a microcontroller based precise closed-loop adaptive control system with a built-in biocompatible "3D printed manifold and coupler" with HEPA filter (Highly Efficient Particulate Air Filter).
These unique features help to alleviate the fear of the virus spread. It has features like CPAP, Bi-Timed, Spontaneous modes with provision to connect Oxygen concentrator or Enrichment unit externally.
CSIR-NAL has commercialized this technology with six private companies.
3.Vietnam, the world's third biggest exporter of rice, has started buying the grain from rival India for the first time in decades after local prices jumped to their highest in nine years amid limited domestic supplies.
The purchases underscore tightening supplies in Asia, which could lift rice prices in 2021 and even force traditional buyers of rice from Thailand and Vietnam to switch to India — the world's biggest exporter of the Rice.
In 2020 India exported a record 14 million tonnes of rice, provisional data from the trade Ministry showed.
4.A long standing demand of the Shiv Sena for renaming Aurangabad city in Maharashtra as Sambahji Nagar has resurfaced over the last few days. The controversy has led to a war of words between the ruling Maharashtra Vikas Aghadi (MVA) allies Shiv Sena and Congress, and the BJP.
Location: Aurangabad is a city in Maharashtra. It is the administrative headquarters of Aurangabad district and is the largest city in the Marathwada region.
Geology: The entire area is covered by the Deccan Traps lava flows of Upper Cretaceous to Lower Eocene age.
Economy: The city is known as a major production center of cotton textile and artistic silk fabrics.
In 2019, the Aurangabad Industrial City (AURIC) became the first greenfield industrial smart city of India under the country's flagship Smart Cities Mission.
Paithan, the imperial capital of the Satavahana dynasty (1st century BCE–2nd century CE), as well as Daulatabad or Dēvagirī, the capital of the Yadava dynasty (9th century CE–14th century CE), are located within the limits of modern Aurangabad.
Aurangabad was built in 1610 by Malik Ambar of the Nijamshahi dynasty. It was renamed Aurangabad by Mughal emperor Aurangzeb when he made it the capital of the Deccan region of the Mughal Empire.
Aurangzeb, who lived in Aurangabad until his death, tortured and killed Chhatrapati Sambahji Maharaj, son of the Maratha warrior king Chhatrapati Shivaji Maharaj.
Tourist destinations like the Ajanta and Ellora caves lie on its outskirts, both of which have been designated as UNESCO World Heritage Sites since 1983.
Historically, there were 52 Gates in Aurangabad, some of them extant, because of which Aurangabad is nicknamed as the "City of Gates".
5.Recently a Yakshagana artiste died while performing on stage.
Yakshagana is a traditional theatre form of Karnataka.
It is a temple art form that depicts mythological stories and Puranas.
It is performed with massive headgears, elaborate facial make-up and vibrant costumes and ornaments.
Usually recited in Kannada, it is also performed in Malayalam as well as Tulu (the dialect of south Karnataka).
6.The Ministry of Railways has launched an exclusive portal to promote and develop the railways' freight business – Freight Business Development Portal.
With passenger train services suspended due to the coronavirus crisis, the railways is banking heavily on freight revenues for its earnings.
The Dedicated Freight Corridor Corporation of India Limited (DFCCIL), a government enterprise under the administrative control of the Ministry of Railways, is carrying out the construction of 3,342-km eastern and western freight corridors for the exclusive movement of goods trains.
This first of its kind dedicated Freight portal will ensure that all operations stay customer centric, reduce the costs for logistics providers, provide an online tracking facility for suppliers and also simplify the process of goods transportation.
The aim is to replace physical processes with online ones to minimize the need of a human to human interaction.
The portal has a focus on ease of doing business and to bring more transparency and to provide professional support.
The Railways has also invited aggregators, truckers, warehouse owners, and labour providers to offer their services to its more than 9,000 freight customers at over 4,000 freight terminals.
6.TRIFOOD Parks to be set up in Madhya Pradesh.
It is a joint initiative of TRIFED (under the Ministry of Tribal Affairs) and the Ministry of Food Processing.
TRIFOOD Parks are food processing centres aiming at promoting value addition to minor forest produce.
It was launched under the Van Dhan Yojana in 2020.
The parks procure raw materials from the Van Dhan Kendras and process them to be sold across the country through Tribes India outlets.
The minimum support price for minor forest produce is fixed by the Tribal Affairs Ministry and it is revised every three years by a pricing cell constituted under the Ministry.
Need Monthly Current Affairs PDF?
Get everything on your phone with our all in one app for your UPSC Preparation.
Get daily current affairs on you phone
Download monthly current affairs PDF
All India daily mock tests with ranking