GREAT Scheme: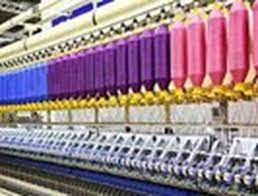 The Union Ministry of Textiles released the guidelines of the GREAT scheme.
Grant for Research and Entrepreneurship across Aspiring Innovators in Technical Textiles (GREAT) Scheme focuses on supporting individuals and companies to translate prototypes to technologies & products, including commercialisation.
Aim is to provide much-needed impetus for the development of the technical textiles startup ecosystem in India, especially in niche sub-segments such as bio-degradable and sustainable textiles, high-performance and speciality fibres, and smart textiles.
Under this scheme, a grant-in-aid of up to Rs 50 lakh for up to a period of 18 months will be provided.
The textile ministry will additionally provide 10 per cent of the total grant-in-aid to incubators.
Only a minimum of 10 per cent contribution has to be made by the incubatee.
All of this is being done by incubators like IITs, NITs, Textiles Research Associations, and Centres of Excellence.
The textiles ministry has also given a nod to 26 institutes for upgrading their laboratory infrastructure and training of trainers in the application areas of technical textiles.