Marine Biodiversity: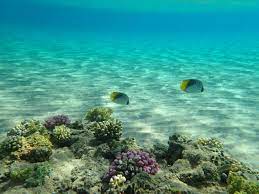 A delegation from India and other member countries of the United Nations are in New York to deliberate on a one-of-its-kind agreement to conserve marine biodiversity in the high seas, namely the oceans that extend beyond countries' territorial waters.
The agreement follows a resolution by the UN General Assembly in May and is expected to be the final in a series set in motion since 2018 to draft an international legally binding instrument under the 1982 United Nations Convention on the Law of the Sea (UNCLOS).
The high seas comprise nearly 45% of the Earth's surface.
A key aspect of the agreement is deciding on the rights of companies that undertake exploration for biological resources in the high seas.
Last June, the Union Cabinet approved a 'Blue Economy' policy for India, a nearly ₹4,000-crore programme spread over five years.
This among other things will develop a manned submersible vessel as well as work on "bio-prospecting of deep-sea flora and fauna including microbes".