HarGharDastak Campaign 2.0: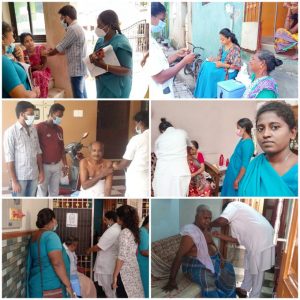 HarGharDastak campaign 2.0" to accelerate the pace and coverage of COVID19 vaccination across States and UTs has commenced across India by Union Health Ministry.
Incorporating the experience & learning from "HarGharDastak campaign" launched in Nov 2021, 'HarGharDastak 2.0' will be implemented from 1st June 2022 to 31st July 2022.
The objective of the 'Har GharDastak2.0' Abhiyan is to vaccinate and cover the eligible population groups for first, second and precaution doses through door-to-door campaigns.
Major focus will also remain on improving sub-optimal coverage of persons aged ≥ 60years with precaution dose, along with considerably slower speed of coverage in the 12-14 years cohort.
The 'Har Ghar Dastak' Teekakaran Abhiyaan has been inspired by the successful strategy of Mission Indradhanush.