Human-Animal Conflict: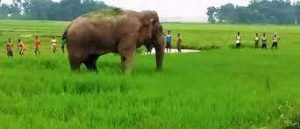 The Environment Ministry must constitute an advisory body of experts to tackle growing instances of human-animal conflict, according to a report by the Standing Committee on Science, Technology, Environment and Climate Change headed by Rajya Sabha member Jairam Ramesh.
The report analyses the Wildlife (Protection) Amendment Bill, 2021 tabled in the Lok Sabha in December 2021.
The Wildlife (Protection) Act, 1972 provides a legal framework for the protection of various species of wild animals and plants.
While it has been amended several times, the latest set of proposed amendments by the Environment Ministry were to make it more compliant with the Convention on International Trade in Endangered Species of Wild Fauna and Flora (CITES), to which India is a signatory.
One of the clauses proposed by the Ministry was to have a Standing Committee of the State Board for Wildlife (SBWL) to make the functioning of the body "more purposive"
The report recommends an advisory committee to be headed by the Chief Wildlife Warden, who can consult the committee to act appropriately.