Human-To-Animal Transmission Of Monkeypox: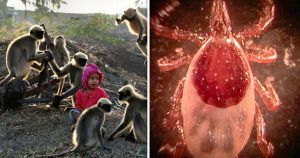 The first case of human-to-animal transmission of monkeypox has been reported in a dog, according to research published in the medical journal The Lancet on August 10.
Following the news, the United States public health agency, the Centres for Disease Control (CDC) and Prevention, has updated its prevention recommendations on infected persons having pets at home.
The infected dog showed symptoms such as lesions on the skin, specifically "mucocutaneous lesions, including abdomen pustules and a thin anal ulceration".
It is unclear right now if dogs can further spread the disease to other dogs or humans.