Immigration Bill 2021: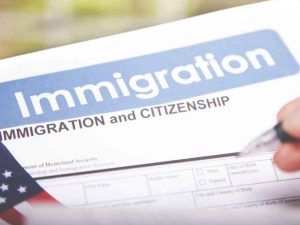 The Ministry of External Affairs (MEA) invited public inputs to the Immigration Bill 2021. The Bill presents a long overdue opportunity to reform the recruitment process for nationals seeking employment abroad.
Key Features of the Bill:
The Bill intends to replace the Emigration Act of 1983.
The Bill envisages comprehensive emigration management, institutes regulatory mechanisms governing overseas employment of Indian nationals and establishes a framework for protection and promotion of welfare of emigrants.
The bill proposes a three-tier institutional framework:
It launches a new emigration policy division in (MEA) which will be referred to as the Central Emigration Management Authority.
It proposes a Bureau of Emigration Policy and Planning, and a Bureau of Emigration Administration shall handle day-to-day operational matters and oversee the welfare of emigrants.
It proposes nodal agencies under a Chief Emigration Officer to ensure the welfare and protection of the emigrants.
It permits government authorities to punish workers by cancelling or suspending their passports and imposing fines up to Rs 50,000 for violating any of the Bill's provisions.
When enforced, it can be used as a tool to crackdown on workers who migrate through unregistered brokers or via irregular arrangements such as on tourist visas.
The proposed legislation will also maintain registration of human resources agencies, validity and renewal and cancellation of a certificate.
Besides, authorities will be empowered to have certain powers of the civil court.