India's Response to Organisation Of Islamic Cooperation: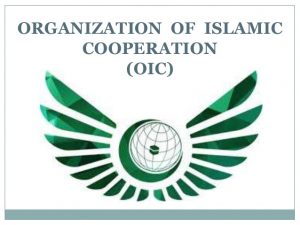 India has responded at the Organisation of Islamic Cooperation (OIC) after it condemned the derogatory comments made by two BJP leaders on Prophet Muhammed and Islam.
India's strong response came while several countries, including India's crucial Gulf partner, the United Arab Emirates (UAE), and security partners Oman and Jordan condemned the remarks.
OIC is an international organization founded in 1969, consisting of 57 member states.
It is the second largest inter-governmental organization after the United Nations.
The organisation states that it is "the collective voice of the Muslim world" and works to "safeguard and protect the interests of the Muslim world in the spirit of promoting international peace and harmony ".
The OIC has permanent delegations to the United Nations and the European Union.
Permanent Secretariat is in Jeddah, Saudi Arabia.
OIC's growing economic and energy interdependence with India has become important in recent times.
Individually, India has good relations with almost all member nations. Ties with the UAE and Saudi Arabia, especially, have improved significantly in recent years.
The OIC includes two of India's close neighbours, Bangladesh and Maldives.