Organisation Of Islamic Cooperation (OIC):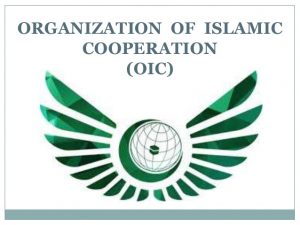 A meeting of foreign ministers from the Organisation of Islamic Cooperation (OIC) agreed to establish a humanitarian trust fund to address the growing economic crisis in Afghanistan which has left millions facing hunger over the winter.
The meeting is the biggest major conference on Afghanistan since the fall of the US-backed government.
In July 2021, India rejected the OICs proposal to assist a dialogue between India and Pakistan.
Humanitarian Trust Fund:
The fund will be set up under the Islamic Development Bank to channel aid to Afghanistan in coordination with other groups.
Allowing Afghanistan access to its financial resources would be pivotal to preventing economic collapse and said realistic pathways to unfreezing billions of dollars in frozen central bank reserves should be explored.
The meeting also called on the international community to provide urgent and sustained humanitarian aid to Afghanistan as well as to the main countries housing Afghan refugees.
The United Nations (UN) has also set up a special trust fund to provide urgently-needed cash directly to Afghans through a system that taps into donor funds frozen since the Taliban takeover in August
It was set up with the aim of injecting liquidity into Afghan households in a bid to permit them to survive the upcoming winter and remain in their homeland.
Germany is a first contributor to the fund. It had pledged 50 million euros (USD58 million) for it.
Organisation of Islamic Cooperation
The OIC is the second largest intergovernmental organisation after the United Nations with a membership of 57 states.
It is the collective voice of the Muslim world. It endeavors to safeguard and protect the interests of the Muslim world in the spirit of promoting international peace and harmony among various people of the world.
It was established upon a decision of the historical summit which took place in Rabat, Kingdom of Morocco on the 25th of September 1969.
Headquarters: Jeddah, Saudi Arabia.