India Kazakhstan Bilateral Talk: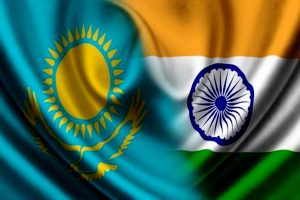 The Defence Minister of India held bilateral talks with the Defence Minister of the Republic of Kazakhstan in New Delhi.
The two Ministers had last met in Moscow (Russia) in September 2020 on the sidelines of the Shanghai Cooperation Organisation (SCO) Defence Ministers' meeting.
Highlights of the Talks:
Agreed that both sides must look at the possibility of defence industrial collaboration of mutual interest.
Exchanged views to further strengthen bilateral defence cooperation, including through training, defence exercises and capacity building.
Kazakhstan thanked India for the opportunity given to the Kazakh troops for deployment as part of the Indian battalion in the United Nations Interim Force in Lebanon (UNIFIL).
UNIFIL was established by the UN Security Council in 1978 to confirm Israeli withdrawal from Lebanon, restore international peace and security and assist the Lebanese Government in restoring its effective authority in the area.
Assessed the annual joint military exercise KAZIND.