Sushil Chandra: Chief Election Commissioner (CEC)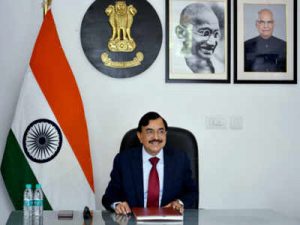 The President appointed Election Commissioner Sushil Chandra as the Chief Election Commissioner (CEC).
He replaces Sunil Arora who has retired.
About the Election Commission of India:
The Election Commission of India (ECI) is an autonomous constitutional authority responsible for administering Union and State election processes in India.
It was established in accordance with the Constitution on 25th January 1950 (celebrated as national voters' day).
The secretariat of the commission is located in New Delhi.
The body administers elections to the Lok Sabha, Rajya Sabha, and State Legislative Assemblies in India, and the offices of the President and Vice President in the country.
It is not concerned with the elections to panchayats and municipalities in the states.
For this, the Constitution of India provides for a separate State Election Commission.