London Interbank Offered Rate (LIBOR) : RBI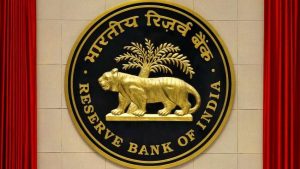 The Reserve Bank of India (RBI) has advised banks and other Regulated Entities to move away from the London Interbank Offered Rate (LIBOR) and transition to Alternative Reference Rates (ARR).
The transition away from LIBOR is aimed at reducing reliance on a benchmark that is susceptible to manipulation and ensuring the financial system's stability and integrity.
LIBOR is a widely used global benchmark interest rate.
It represents the average interest rate at which banks estimate they can borrow from each other in the London interbank market for specific time periods.
LIBOR is important because it is used as a reference rate for settling trades in various financial instruments such as futures, options, swaps, and other Derivatives.
To calculate LIBOR, a group of banks submits their estimated borrowing rates to Thomson Reuters, a news and financial data company, every business day.
The extreme rates are removed, and the remaining rates are averaged to determine the LIBOR rate, which aims to represent the median borrowing rate.
Previously, LIBOR was calculated for five major currencies and seven different time periods, resulting in 35 rates published each day.
The UK Financial Conduct Authority phased out most of these rates, and after 31st December, 2021, only U.S. dollar LIBOR rates were allowed to be published.