US Suspends Retaliatory Tariffs On India: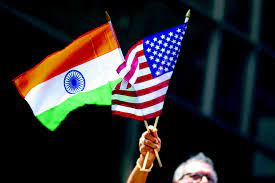 The US suspended imposition of retaliatory tariffs against six countries, including India, that had begun imposing digital services tax on companies such as Google and Facebook.
Other than India, the countries slapped with this tariff proposal are Austria, Italy, Spain, Turkey, and the United Kingdom.
Tariffs were imposed after the office of the United States Trade Representative (USTR) noted that the Digital services taxes adopted by India, Italy, and Turkey discriminate against US companies and are inconsistent with international tax principles.
Under Section 301 of the Trade Act of 1974, the USTR enjoys a range of responsibilities and authority to investigate and take action to enforce US national interests under trade agreements and respond to certain foreign trade practices.
Digital Services Taxes:
DSTs are the adopted taxes on revenues that certain companies generate from providing certain digital services. E.g. digital multinationals like Google, Amazon and Apple etc.
The Organisation for Economic Cooperation and Development (OECD) is currently hosting negotiations with over 130 countries that aim to adapt the international tax system. One goal is to address the tax challenges of the digitalization of the economy.
Some experts argue that a tax policy designed to target a single sector or activity is likely to be unfair and have complex consequences.
Further, the digital economy cannot be easily separated out from the rest of the global economy.