Indiahandmade : New e-Commerce Portal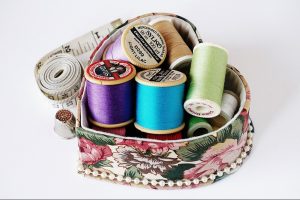 The government launched a new e-commerce portal 'Indiahandmade'.
Indiahandmade Portal is an e-commerce porta launched by the Indian Government.
Objective is to Empower artisans and weavers by providing them with a platform to sell their products directly to customers.
This initiative is part of the government's efforts to promote local artisans and craftsmanship and support the "Vocal for Local" movement.
It provides a platform for artisans and weavers to showcase their products to a wide customer base.
Indiahandmade Portal offers an opportunity for weavers and artisans to become future e-entrepreneurs.
The portal provides free handholding to sellers from registration to order fulfilment, helping them with logistics, payments, and other aspects of online selling.
Free shipping is provided to customers, making it convenient and cost-effective for them to purchase products from the portal.
It also provides a return option to customers, ensuring a seamless buying experience.
Multiple payment gateways are available for customers to pay online, providing flexibility and convenience in payment options.
The portal complements the PM-VIKAS initiative by providing a platform for artisans and weavers to showcase their products and sell them directly to customers.