SAGE Portal: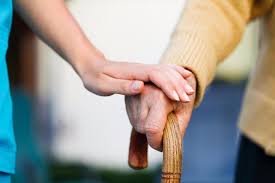 The Minister of Social Justice and Empowerment, launched the SAGE (Seniorcare Aging Growth Engine) initiative and SAGE portal to support India's elderly persons.
The SAGE portal will be a "one-stop access" of elderly care products and services by credible start-ups.
The SAGE portal will be opened for applications from 5th June 2021 onwards.
The start-ups selected under SAGE will be those which will provide new innovative products and services to elderly persons in various areas like health, travel, finance, legal, housing, food among others.
The SAGE portal has been prepared and finalized in record time by Mr. Chandrasekhar Buddha, CEO, NEAT, M/o Education along with Dr. Elengovan, Assistant Innovation Director, M/o Education.
The Ministry of Social Justice & Empowerment will act as a facilitator for this scheme.
A fund of upto Rs.1 crore as one-time equity will be granted to each selected start-up.
An amount of Rs 100 crore has been assigned for the promotion of the silver economy.
An allocation of Rs 25 crores has been made for the SAGE project in the current financial year i.e 2021-22.