India's First National Centre Of Excellence For Green Port & Shipping: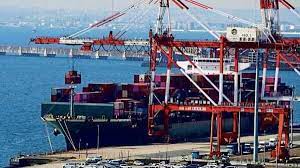 India's first National Centre of Excellence for Green Port & Shipping (NCoEGPS) was launched at "INMARCO 2022" held in Mumbai.
The INMARCO is a quadrennial International Maritime Conference and Exhibition, hosted by the Institute of Marine Engineers (India).
NCoEGPS is a major initiative by the Ministry of Ports, Shipping and Waterways (MOPSW) towards providing greener solutions.
The NCoEGPS will be working under the framework of the Sagarmala programme of the MoPSW.
The Energy and Resources Institute (TERI) is the knowledge and implementation partner for this project.
The centre aims to develop a regulatory framework and alternate technology adoption road map for Green Shipping to foster carbon neutrality and circular economy (CE) in shipping sector in India.
Green Shipping refers to the use of resources and energy to transport people and goods by ship and specifically concerns the reduction in such resources and energy in order to preserve the global environment from Green House Gases (GHGs) and environmental pollutants generated by ships.
India intends to increase the share of renewable energy to 60% of the total power demand of each of its major ports from a present share of less than 10%.
This will be through solar and wind-generated power.