Rozgar Mela And Karamyogi Prarambh Module: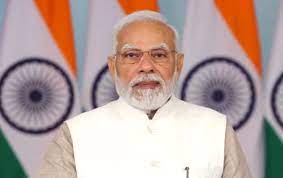 As part of the government's 'Rozgar Mela'  ,the Prime Minister has distributed over 71,000 appointment letters to new recruits via video conferencing.
The Prime Minister has also launched 'Karamyogi Prarambh', a special online orientation course designed for new appointees in government departments.
The Rozgar Mela is an initiative of the central government to provide employment opportunities to the youth of the country.
Under the Rozgar Mela Scheme, 10 lakh jobs will be available for candidates to apply in Group A and B Gazetted Posts, Group B Non-Gazetted and Group C Non-Gazetted posts.
The Union Ministry of Home Affairs (MHA) would also fill a significant number of posts in various Central Armed Police Forces.
These recruitments are being done in mission mode by ministries and departments either by themselves or through recruiting agencies such as UPSC, SSC and Railway Recruitment Board.
The Karmayogi Prarambh module is an initiative under Mission Karmayogi – a National Programme for Civil Services Capacity Building (NPCSCB).
The module is an online orientation course for all new appointees in various government departments.
It will include a code of conduct for government servants, workplace ethics and integrity, human resource policies and other benefits and allowances that will help them to get acclimatized to the policies and transition smoothly into the new roles.
The motive of the program is to keep the essence of civil service within the people of the country which is the center of all change.