National Logistics Excellence Awards.: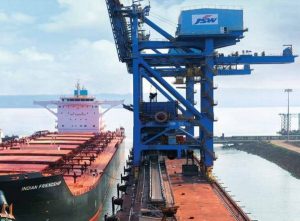 With a view to turn the spotlight on the logistics sector, the Government today announced the launch of National Logistics Excellence Awards.
The awards are in two categories, the first group includes logistics infrastructure/service providers and second one is for various user industries.
The awards will highlight best practices including consolidation, process standardisation, technological upgrade, digital transformations, and sustainable practices.
While the Indian logistics sector has been growing at a CAGR of 10.5%, reaching approximately USD 215 billion in value in 2020, there are systemic, interconnected problems that must be addressed to enhance its efficiency.
Comprehensive logistics costs amount to almost 14% of India's GDP.
Closing India's competitiveness gap vis-à-vis the global average of 8 percent, would make the Indian logistics sector advanced, organised and efficient, on par with global peers with the ambition of being amongst the top 25 countries in the global Logistics Performance Index (LPI).