Industry Transition Dialogue Between India And Sweden : Stockholm+50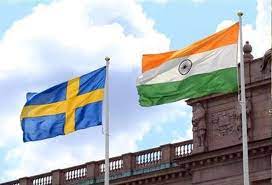 India and Sweden hosted the Industry Transition Dialogue in Stockholm, as a part of their joint initiative i.e. Leadership for Industry Transition (LeadIT).
The Leadership Group for Industry Transition (LeadIT) gathers countries and companies that are committed to action to achieve the Paris Agreement.
It was launched by the governments of Sweden and India at the UN Climate Action Summit in September 2019 and is supported by the World Economic Forum.
The LeadIT initiative lays specific focus on hard to abate sectors that are key stakeholders in the global climate action and require specific interventions.
Japan and South Africa, the latest members of the initiative were welcomed.
This extends the total membership of LeadIT to 37 including countries and companies together.