First National Conference Of Chief Secretaries: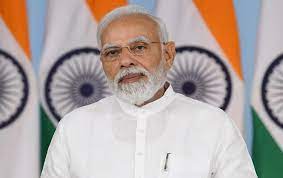 Prime Minister Narendra Modi chaired the First National Conference of Chief Secretaries at HPCA Stadium in Dharamshala, Himachal Pradesh.
The National Conference of Chief Secretaries was held from 15th to 17th June 2022.
More than 200 people participated in the conference, representing the Central Government, all States/ UTs and domain experts.
It was a significant step towards further strengthening the partnership between the Centre and the State Governments.
Spread over three days, Three themes were discussed in the Conference:

Implementation of the National Education Policy;
Urban governance; and
Crop diversification and achieving self-sufficiency in oilseeds, pulses and other agri-commodities.