Initiatives To Boost Electric Mobility: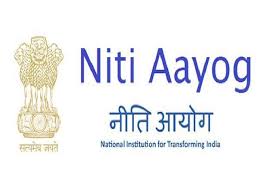 NITI Aayog launched two significant initiatives —
E-AMRIT (Accelerated e-Mobility Revolution for India's Transportation) mobile application to raise awareness of electric mobility
Report on Advanced Chemistry Cell Battery Reuse and Recycling Market in India (supported by UK's green growth fund technical cooperation)
Glasgow Breakthroughs ( launched at the COP26 climate summit): a series of actions across five key economic sectors that together represent more than 50% of global emissions.
India is among 42 leaders to back and sign up for the UK's Glasgow Breakthroughs.
India is also a co-convener of the Glasgow Breakthrough on Road Transport, together with the UK and the US.
It aims to make ZEVs (Zero Emission Vehicle systems) affordable, accessible and sustainable in all regions by 2030.
India is the fifth largest and fastest growing vehicle market in the world, providing massive potential for electric vehicle uptake.