Daily Current Affairs for Government Exams:
Today Current Affairs: 29th February 2020 for UPSC IAS exams, State PSC exams, SSC CGL, State SSC, RRB, Railways, Banking Exam & IBPS, etc
Contents:
Leap year.
2019 report of the International Narcotics Control Board (INCB).:
Sedition cases in India:
Renewable Energy Management Centers (REMCs):
Krishi Vigyan Kendra (KVK) Conference 2020:
Prime Minister's Employment Generation Programme (PMEGP):
Project Monitoring Group:
National Investigation Agency (NIA):
Artificial Intelligence (AI) based Module rolled out for students in Indian schools.:
Bundelkhand Expressway.
Kallakkadal:
Mission Purvodaya
Other important current affairs.
1.Leap year.: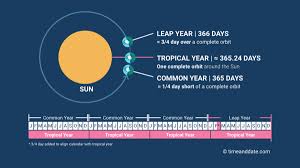 Saturday is February 29, a date that comes approximately once every four years making 2020 a leap year.
leap years:
Earth takes close to (not exactly) 365 days and 6 hours to orbit the Sun, which means that the calendar year is about 6 hours shorter than the actual solar year.
By the end of 4 years, the calendar years will have missed a total of 24 hours or one full day. To compensate, we have leap years.
Rules:
Leap years are always multiples of four  2016, 2020, 2024 but a year that is a multiple of four is not always a leap year.
There are exceptions, such as 1900 and 2100, both multiples of four, yet neither a leap year.
But again, there are exceptions to such exceptions. For example, 2000 ended with 00 but remained a leap year.
Formula: The formula for leap year in the Gregorian calendar is:
A year that is a multiple of 4 is a leap year; except:
A year ending with 00 is not a leap year; except: A "00 year" in which 00 is preceded by a multiple of 4 (1600, 2000, 2400 etc) remains a leap year.
That is why 1900 is 2100 are not leap years, but 2000 is one.
2. 2019 report of the International Narcotics Control Board (INCB).: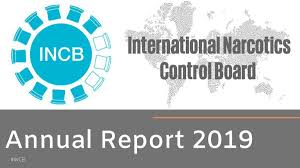 The United Nations Office of Drugs and Crime (UNODC) has released the 2019 report of the International Narcotics Control Board (INCB).
The report features India among top manufacturers of illicit and licit drugs that are smuggled to other countries and into the hands of addicts.
Global Scenario
Increased Smuggling of Pharmaceutical Drugs:
Drug traffickers tend to smuggle pharmaceutical drugs rather than illicit drugs (e.g. hashish, heroin,etc.) because of the more lenient penalties imposed for smuggling of controlled pharmaceutical drugs.
Phenobarbital Drug:
It is one of the most internationally traded controlled psychotropic substances, with more than 161 countries reporting imports of the substance in 2018.
It included on the WHO Model List of Essential Medicines for treating epilepsy (a neurological disorder).
China is the lead manufacturing country of phenobarbital in 2018, followed by India and Hungary.
Limited Usage of Pre-Export Notification:
It has also been noted that countries like China, South Korea, and the United States have received drugs without pre-notification through the PEN Online system.
PEN Online System
The Pre-Export Notification (PEN) Online is developed by UNODC/International Narcotics Control Board (INCB).
It is used by the Member States exporting precursor chemicals to alert the national competent authorities in the importing country with the details of the export transaction.
It enables the easy on-line exchange of information between the Member States on shipments (export and import) of the chemicals required for the manufacture of illegal addictive drugs.
The system also facilitates electronic reply to acknowledge receipt and notify the exporting country of clearance to export.
An electronic copy is sent to INCB by default.
3.Sedition cases in India: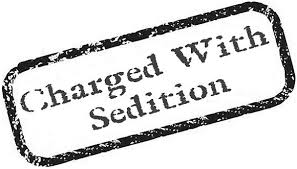 Latest data suggest that the sedition law remains as relevant as ever with sedition arrests increasing in recent years.
The National Crime Records Bureau (NCRB), though, has only been collecting separate data on sedition cases since 2014. In 2014, there were 47 cases of sedition but that number increased to 70 in 2018 (the latest year with available data).
Compared to other offenses, sedition remains a rare crime (it accounts for less than 0.01% of all IPC crimes).
But within India, some parts are emerging as sedition hotspots.
Assam and Jharkhand, for instance, with 37 sedition cases each, account for 32% of all sedition cases between 2014-2018.
In 2018, there were 1,182 cases registered under UAPA. And almost all these cases (92%) were concentrated in five states (Uttar Pradesh, Jammu and Kashmir, Assam, Jharkhand and Manipur).
What is Sedition?
Sedition, which falls under Section 124A of the Indian Penal Code, is defined as any action that brings or attempts to bring hatred or contempt towards the government of India and has been illegal in India since 1870.
4.Renewable Energy Management Centers (REMCs):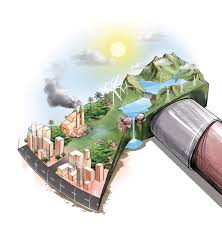 Union Power Minister dedicated 11 Renewable Energy Management Centers (REMCs) to the nation.
The Renewable Energy Management Centers (REMCs) are equipped with Artificial Intelligence based RE forecasting and scheduling tools and provide greater visualization and enhanced situational awareness to the grid operators.
The government of India had approved the implementation of the REMCs as a Central Scheme and had mandated POWERGRID, a Maharatna CPSE under the Ministry of Power as Implementing Agency.
These REMCs are being managed by Power System Operation Corporation of India Ltd. (POSOCO) at Regional and National level and at State level by State Load Despatch Centres (SLDCs).
Presently, 55 GW of Renewable (Solar and Wind) is being monitored through the eleven REMCs.
5.Krishi Vigyan Kendra (KVK) Conference 2020: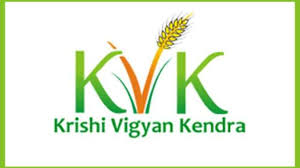 The 11th National Krishi Vigyan Kendra (KVK) Conference was held in New Delhi.
Krishi Vigyan Kendra (KVK) is an integral part of the National Agricultural Research System (NARS). The first KVK was established in 1974 at Puducherry.
The mandate of KVK is technology assessment and demonstration for its application and capacity development.
It aims at assessment of location specific technology modules in agriculture and allied enterprises, through technology assessment, refinement, and demonstrations.
KVKs also produce quality technological products (seed, planting material, bio-agents, livestock) and make it available to farmers.
The KVK scheme is 100% financed by the Government of India and the KVKs are sanctioned to Agricultural Universities, ICAR institutes, related Government Departments and Non Government Organizations (NGOs) working in Agriculture.
KVKs act as a bridge between the laboratories and farmland. According to the Government, these are crucial to fulfilling the target of doubling farmers' income by 2022.
6.Prime Minister's Employment Generation Programme (PMEGP):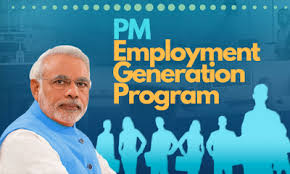 The government of India held a meeting to review the Prime Minister's Employment Generation Programme (PMEGP), a flagship scheme of the Ministry of MSME.
PMEGP is a credit-linked subsidy scheme that promotes self-employment through setting up micro-enterprises, where subsidy up to 35 percent is provided by the Government through the Ministry of MSME for loans up to Rs. 25 lakhs in manufacturing and Rs 10 lakhs in the service sector.
To give a further boost to the scheme, the target in the current year has been increased to support the establishments of 80,000 units.
7.Project Monitoring Group:
The Project Monitoring Group (PMG) is an institutional mechanism for the expedited resolution of issues and regulatory bottlenecks in projects with investments upward Rs. 500 Crores in India.
Currently, PMG is situated at Invest India, Department of Industry and Internal Trade (DPIIT), Ministry of Commerce.
It was set up as a special cell in the Cabinet Secretariat, Government of India in 2013 and was subsequently brought under the administrative control of the Prime Minister's Office (PMO) in 2015.
The relocation was enabled in order to create a one-stop facilitation destination for investors at all stages of the investment process, including issue resolution.
The PMG seeks to enlist the unresolved project issues in respect of all mid and large-sized Public, Private and 'Public-Private Partnership' (PPP) Projects.
DPIIT is mandated as the nodal body for the review of public and private projects facing challenges and facilitates their resolution through PMG.
The issues taken up by PMG are both at Union and State-Level.
Invest India
Invest India is the official Investment Promotion and Facilitation Agency of India and acts as the first point of reference for investors in India.
It is set up as a non-profit venture under the Department of Industrial Policy and Promotion, Ministry of Commerce and Industries.
8.National Investigation Agency (NIA):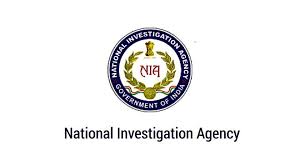 The Delhi High Court has sought response of the Centre and the AAP government on a PIL seeking National Investigation Agency (NIA) probe under the unlawful activities law UAPA into the violence in northeast Delhi over the Citizenship (Amendment) Act (CAA).
A petition filed has urged the court to direct the Centre to order the National Investigation Agency (NIA) to find out the "anti-national forces" behind the agitations and to probe the role of People's Front of India (PFI) which is alleged "funding, motivating and supporting the protests".
NIA:
It acts as the Central Counter-Terrorism Law Enforcement Agency. It is empowered to deal with terror-related crimes across states without special permission from the states.
Established under the National Investigation Agency Act 2008.
Governing Body: Ministry of Hime Affairs.
Jurisdiction:
A State Government may request the Central Government to hand over the investigation of a case to the NIA, provided the case has been registered for the offenses as contained in the schedule to the NIA Act.
Central Government can also order NIA to take over the investigation of any scheduled offense anywhere in India.
9. Artificial Intelligence (AI) based Module rolled out for students in Indian schools.: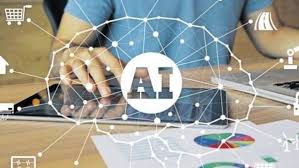 NITI Aayog, Atal Innovation Mission (AIM) in collaboration with the National Association of Software and Services Companies (NASSCOM) launched an Artificial Intelligence (AI) based Module rolled out for students in Indian schools.
The AI-Base Module has been introduced with an objective for students to leverage the full potential of AIM's Atal Tinkering Lab (ATL) and further empowers them to innovate and create valuable solutions benefiting societies at large.
The module contains activities, videos, and experiments that enable students to work through and learn the various concepts of AI.
Atal Innovation Mission housed at NITI Aayog is the Government of India's flagship initiative to promote a culture of innovation and entrepreneurship.
At the school level, AIM is establishing Atal Tinkering Lab (ATLs) in all districts across India.
10.Bundelkhand Expressway: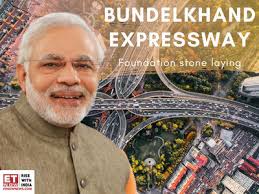 Prime Minister lays foundation stone for Bundelkhand Expressway
Prime Minister Narendra Modi laid the foundation stone for the Bundelkhand Expressway at Chitrakoot, UP.
The Expressway will be supplementing the nodes of the Uttar Pradesh Defence Industrial Corridor announced by the GoI in February 2018.
This expressway will link the Bundelkhand area to the national capital Delhi through Agra-Lucknow expressway and Yamuna expressway as well as play a vital role in the development of Bundelkhand region.
11.Kallakkadal: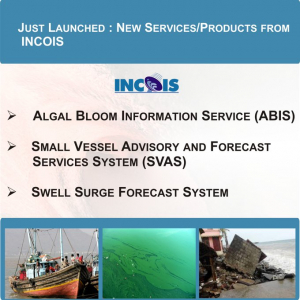 The Indian National Centre for Ocean Information Services (Incois), Hyderabad, has launched three ocean-based specialized products/services the Small Vessel Advisory and Forecast Services System (SVAS), the Swell Surge Forecast System (SSFS) and the Algal Bloom Information Service (ABIS).
INCOIS, an autonomous organization under the Ministry of Earth Sciences, provides a number of free services for users in the marine realm, including fishermen.
Swell Surge Forecast System:
It is designed for the prediction of Kallakkadal/Swell Surge that occurs along the Indian coast, particularly the west coast.
Kallakkadal is a colloquial term used by Kerala fishermen to refer to the freaky flooding episodes and in 2012 UNESCO formally accepted this term for scientific use.
Kallakkadal is caused by meteorological conditions in the Southern Ocean, south of 30°S.
Kallakadal/Swell surge are flash-flood events that take place without any noticeable advance change in local winds or any other apparent signature in the coastal environment.
Such events are intermittent throughout the year.
Small Vessel Advisory and Forecast Services System (SVAS):
It is an advisory and forecast service system for small vessels operating in Indian coastal waters.
The advisories are valid for small vessels of beam width up to 7 m.
The warning system is based on the 'Boat Safety Index' (BSI) derived from wave model forecast outputs such as significant wave height, wave steepness, directional spread and the rapid development of wind at sea which is boat-specific.
Algal Bloom Information Service (ABIS):
INCOIS-ABIS will provide near-real-time information on Spatio-temporal occurrence and spread of phytoplankton blooms over the North Indian Ocean.
In addition, four regions have been identified as bloom hotspots viz. a) North Eastern Arabian Sea b) coastal waters off Kerala c) Gulf of Mannar and d) coastal waters of Gopalpur.
12.Mission Purvodaya: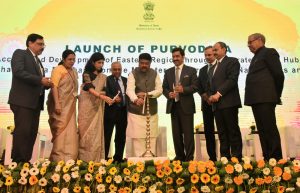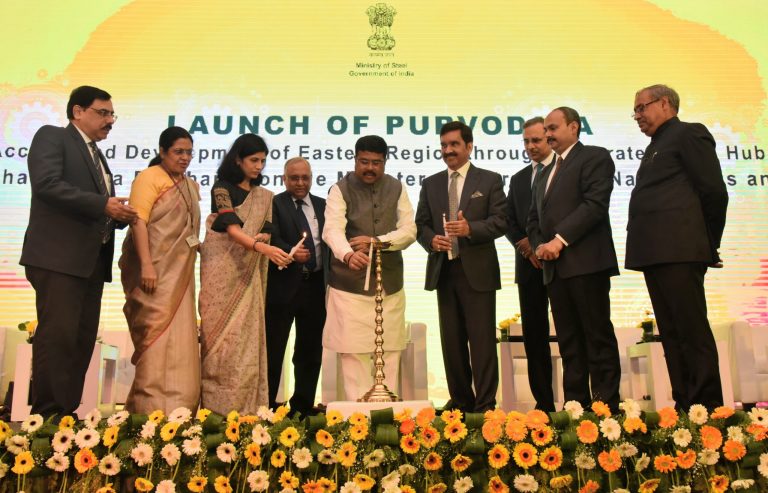 On February 28, 2020, the Union Minister of Steel announced at a workshop organized by the Confederation of Indian Industries (CII) that GoI is to make Odisha the steel hub of India. This is to be achieved by the Government with the help of Japan.
Odisha has been selected to establish a steel hub due to its strategic location, availability of raw materials and strong connectivity.
The city of Kalinga Nagar is to be developed as the epicenter of Mission Purvodaya.
With the implementation of the mission, more than 75% of steel is to come from eastern India with Odisha alone contributing more than 100 metric tonnes per annum.
The mission was launched in January 2020.
It aims to develop Eastern India as an integrated steel hub. Under the mission, the GoI aims to generate employment opportunities and also increase the growth of the steel sector.
This will also help achieve the target of the National Steel Policy, which is producing 300 MT of steel by 2030.
Other important current affairs:
1. The phenomenon of "red snow" or "watermelon" has been observed over the last few weeks around Ukraine's Vernadsky Research Base, off the coast of Antarctica's northernmost peninsula.
The snow is red because of red-pigmented, microscopic algae called Chlamydomonas nivalis Chlamydomonas, which thrives in freezing water as the ice melts.
This phenomenon has been known since ancient times but now it raises concerns about climate change.
Aristotle is believed to be one of the first to give a written account of red snow, over 2,000 years ago.
He attributed the redness of the snow to the color of worms and grub (larva of an insect), which are found in long-lying snow.
2. Instead of calling COVID-19 spread like a pandemic, the World Health Organisation (WHO) has so far been referring only to a COVID-19 "outbreak", which WHO on January 30 declared was a "Public Health Emergency of International Concern".
While an outbreak is understood to be a sudden rise in the cases of a disease in a particular place, and an epidemic as a large outbreak among a particular population or region, a pandemic, according to the WHO, is "the worldwide spread of a new disease".
Criteria for Pandemic: While the WHO looks for sustained outbreaks causing a larger-than-expected number of cases on multiple continents, there is no specific number of countries that a disease must touch for WHO to classify it as a pandemic.
Spread: The novel coronavirus disease that emerged in Wuhan, China, in the final days of last year, is now in at least 47 countries around the world, spanning every continent except Antarctica. More than 82,000 people have been infected, and over 2,800 are dead.
In June 2009, the WHO declared a global pandemic of novel influenza A (H1N1), commonly known as swine flu.
3. The BJP received three times more donations over ₹20,000 than all other national political parties combined in 2018-19, according to an analysis by the Association for Democratic Reforms (ADR).
The national parties declared a total of ₹951.66 crores in such donations in 2018-19 and much of the amount ₹742.15 crore — was declared by the BJP.
The donations declared by the BJP is more than three times the aggregate declared by the Congress, NCP, CPI, CPI(M) and the Trinamool for the same period.
The BSP declared that the party did not receive any donations above ₹20,000 during FY 2018-19, as it has been declaring for the past 13 years.
Compared with the previous financial year 2017-18, the national parties' declared donations increased by 103% in 2018-19, which was an election year.
The bulk of donations to the parties came from Maharashtra among the States and corporate or business sectors when looking at the category of donors.
4. The Bureau of Indian Standards (BIS) has submitted its report to the Supreme Court of India on drinking water standards in Delhi.
None of the drinking water samples randomly collected from across Delhi conforms to the ISO standards of purity in one or more requirements.
All the drinking water samples drawn from Delhi were non-conforming in one or more requirements as per IS 10500:2012 [specification for drinking water].
One of the main reasons for contamination in Delhi was the leaking pipes.
On January 13, the court ordered the pollution control board and the BIS to conduct a random check of water quality in Delhi and submit a report in a month.
5. The World Productivity Congress has been conducted by the World Confederation of Productivity Science since 1969. It was last held in India in 1974. The Congress is held under the theme
Theme: Industry 4.0-Innovation and Productivity
The 19th World Productivity Congress to be held in Bengaluru aims at catalyzing government approaches in enhancing productivity. It is to be held between May 6, 2020, and May 8, 2020.
Congress will act as a platform to shape future productivity growth.
It will also help India and other attending stakeholders to learn innovative approaches that are essential to support the growing population.
It is expected that the world population will reach 9.7 billion by 2050 and 11.2 billion by 2100 according to the United Nations
6.February 29: World Rare Disease Day:
Every Year, the last date of February is observed as World Rare Disease Day.
It was first launched by Eurordis in 2008.
It aims to create awareness about the impacts of the disease.
This year, it is observed on the theme: Reframe Rare for Rare Disease Day
The rare diseases include Thalassemia, Haemophilia, Sickle Cell Anaemia and primary immune deficiency according to WHO.
India: There are more than 70 million people that are affected by rare diseases in India. In order to fight against rare diseases, the Union Ministry of Health released National Policy for Rare Diseases.
7. Finance Minister Nirmala Sitaraman announced that banking in the North East Region is to be increased.
The minister in a meeting with economists, trade and industry representatives and policy experts announced that the banking in the tea garden regions of the northeast is to be increased.
This is being done to cover the greater population of the North East under Financial Inclusion.
The main challenge in implementing Financial Inclusive schemes in the tea gardens of Assam or any other tea-based region is daily wages.
The tea garden workers prefer cash in hand.
This is mainly because most of the workers here are women and are illiterate.