Initiatives To Promote Farm Mechanization: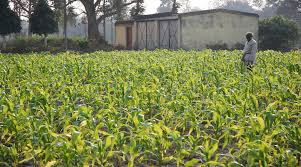 The government of India informed Parliament about the initiatives to Promote Farm Mechanization.
A special dedicated scheme 'Sub Mission on Agricultural Mechanization (SMAM)' has been introduced by the Government of India in 2014-15.
The scheme aims at making farm machines accessible and affordable for the small and marginal farmers (SMFs) through the establishment of Custom Hiring Centers(CHCs), creating Hubs for hi-tech & high-value farm equipment, and Farm Machinery Banks.
Distribution of various subsidized agricultural equipment and machines to the individual farmers is also one of the activities under the scheme.
For 2021-22 Rs. 1050 crore budget has been allocated for SMAM which is more than the previous year.
Agricultural mechanization is crucial in the agriculture sector as it contributes towards improving the efficiency and effectiveness of the inputs used in the crop production thereby also increasing the productivity of crops.
This also reduces drudgery associated with various farm operations.