Jal Jeevan Mission: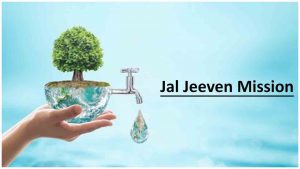 It has been decided that in the 5 North-Western States and UTs i.e., Punjab, Haryana, Himachal Pradesh, Jammu & Kashmir, and Ladakh, implementation of Jal Jeevan Mission will be expedited.
In these 5 states, every rural household will be provided with tap water connections by 2022, instead of by 2024.
To enable these States/ UTs to achieve this goal by 2022, the Union Minister of Jal Shakti has approved a Central allocation of Rs. 8,216.25 Crore in 2021-22. This is more than 4 times the allocation to these States/ UTs in 2020-21.
With this massive increase in allocation and speed of implementation, these 5 States/UTs are set to achieve 'Har Ghar Jal' status by 2022.
On 15th August 2019, Prime Minister, Shri Narendra Modi announced Jal Jeevan Mission(JJM) to provide safe piped drinking water to every rural household in the country by 2024.
In this period, Goa, Telangana, Andaman & Nicobar Islands, and Puducherry have become 'Har Ghar Jal' i.e. every rural household in these States/ UTs is having a tap water supply.