Least Developed Country' (LDC) Status: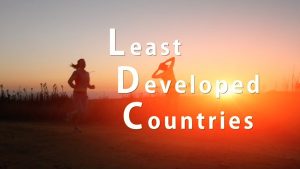 Concerns have been raised at the World Trade Organization (WTO) over the 'least developed country' (LDC) status, with Bangladesh potentially losing this tag after surpassing India in terms of GDP per capita.
The WTO recognises LDCs relying on a classification by the UN based on a criteria that is reviewed every three years.
LDCs are often exempted from certain provisions of WTO pacts.
Bangladesh, currently classified as an LDC, receives zero duty, zero quota access for almost all exports to the EU.
It is, however, set to graduate from the LDC status in 2026 as its per capita GDP has risen sharply surpassing that of India in FY21.