Developing Country Tag To China: WTO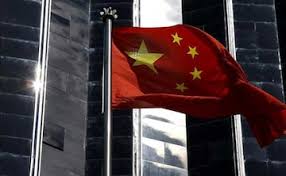 China got the 'developing country' status at the World Trade Organisation (WTO).
It has become a contentious issue with a number of countries raising concerns against the decision.
Earlier in 2019, the South Korean Government decided not to seek any special treatment as a developing country from future negotiations at the WTO.
The WTO has not defined 'developed' and 'developing' countries and therefore member countries are free to announce whether they are 'developed' or 'developing'.
However, other members can challenge the decision of a member to make use of provisions available to developing countries.
The WTO lacks a proper definition of a developing nation although two-thirds of its 164 members classify themselves as developing.
As WTO members can declare themselves developing nations, this provides an advantage to nations like China to expand their dominance in global trade even while classifying themselves as developing and thereby obtaining Special and Differentiated Treatment (S&DT).
Given the rise in China's per capita income to become an upper middle-income country according to the World Bank and the country's alleged use of unfair trade practises, a number of nations have called on China to either refrain from seeking benefits available to developing countries or forgo its classification as a developing country altogether.
Some of China's unfair trade practises include referential treatment for state enterprises, data restrictions and inadequate enforcement of intellectual property rights.
Prima facie, it does appear anomalous that the world's second-largest economy—which accounted for a quarter of global Gross Domestic Product (GDP) growth in 2021—considers itself as the largest developing country.