Letter of Comfort (LoC):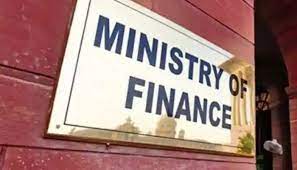 The Finance Ministry recently asked central public sector undertakings (CPSUs) to issue letters of comfort (LoCs) based on their own financial strength.
An LoC is a letter issued to a lending institution by a stakeholder of the company acknowledging the support of the attempt for financing asked by that company.
They are usually issued by a third party or a stakeholder in the transaction.
For instance, a holding company can give an LoC on behalf of its subsidiary, or a government can issue a letter of comfort for PSUs.
It is not legally binding and does not imply that the parent company guarantees repayment of the loan being sought by the subsidiary company.
It merely gives reassurance to the lending institution that the parent company is aware of the credit facility being sought by the subsidiary company and supports its decision.
This provides some comfort to the financial institution to lend money for the short term or long term.
It, thus, is a moral rather than a legal obligation for the borrower.
It can also be issued by banks, NBFCs, and auditors.
It lays down the contract conditions and steps to complete the transaction successfully.