Organization Of Islamic Cooperation: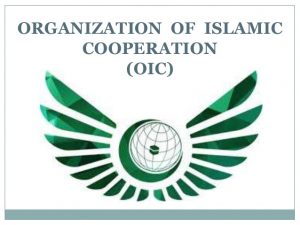 After years, Iran diplomats return to Saudi Arabia to take up posts in Islamic forum.
Arrival of Iranian delegation to Organization of Islamic Cooperation marks first such diplomatic move between Tehran, Riyadh since ties cut in 2016.
In 2016, protesters attacked Saudi diplomatic missions in Iran after the kingdom executed revered Shiite cleric Nimr al-Nimr.
Riyadh responded at the time by cutting ties with Tehran, while OIC foreign ministers condemned the violence.
About OIC:
It is an international organization founded in 1969, consisting of 57 member states.
It is the second largest inter-governmental organization after the United Nations.
The organisation states that it is "the collective voice of the Muslim world" and works to "safeguard and protect the interests of the Muslim world in the spirit of promoting international peace and harmony ".
The OIC has permanent delegations to the United Nations and the European Union.
Permanent Secretariat is in Jeddah, Saudi Arabia.
OIC's growing economic and energy interdependence with India has become important in recent times.